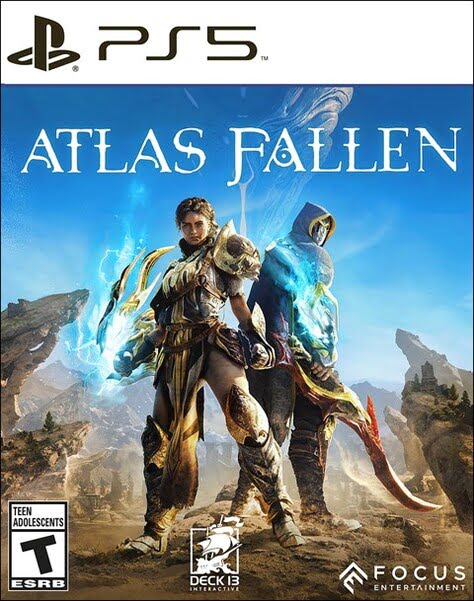 Atlas Fallen Ps5
Offer Ends In:
7
Days
03
Hours
12
Minutes
00
Seconds
Dive into the immersive world of Atlas Fallen on PS5. Available now at unbeatable prices. Experience unparalleled fantasy combat and explore a unique realm. Buy now on sale today for the cheapest rate.
Description
Additional Info
Description
Emerging from desolation, free humanity from the shackles of a malevolent deity.
Traverse through an eternal landscape, brimming with age-old secrets, looming threats, and echoes of bygone times. Engage formidable beasts, wielding transformative weapons and harnessing the might of the sands in dynamic, high-octane battles.
Harvest the core of your foes to tailor your gameplay, carving a fresh destiny for humankind in an immersive cooperative or individual storyline.
Ascend from oblivion. Ignite the tempest.
Atlas Fallen Ps5 Features
Navigate through a distinctive fantasy realm overflowing with hidden treasures, sites, and perils.
Engage in grand battles against mythical adversaries, solo or teamed up.
Manifest potent, morphing armaments to escalate the fight.
Evolve into the supreme warrior, fortified with unparalleled skills and prowess.
Buy Atlas Fallen Ps5 today at the best price on GamesCard.Net.
Languages:
Audio: English, German
Screen Languages: Chinese, Czech, English, French , German, Italian, Korean, Polish, Portuguese, Russian, Spanish.
This Game is Not a CD or Disc.
We deliver the original game to you via E-mail with a PS4-PS5 account that you can download and play for a lifetime.
FAQ.