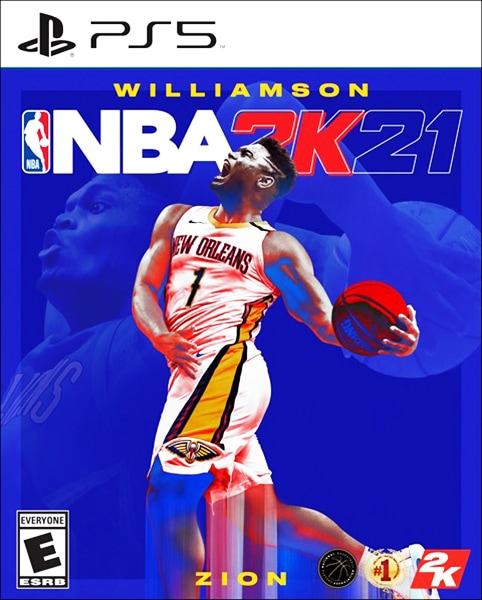 NBA 2K21 Next Generation Ps5
Best basketball game on Playstation 5. Get the NBA 2K21 Next Generation Ps5 game at the cheapest price and start to play instantly.
Description
Additional Info
Description
If you are someone you loves sporty video games and loves playing games that are based on basketball theme, then we have very exciting news for you. Yes, you read it absolutely right! Finally, NBA 2K21 Next Generation is going to make a huge hit and is all set for its biggest release this November. Yes, the game is going to be finally out for you to experience. You must be intrigued to find out more details associated with NBA 2K21, right? Well, let us share some interesting details about the game and get you even more fascinated.
The NBA 2K21 Next Generation PS5 is going to be a video game based on basketball simulation and it is going to be a very thrilling and adventurous gaming experience for all basketball lovers out there. The NBA 2K21 is going to a development of Visual Concepts and it is going to be published by 2K Sports. If you are a Play Station 4 owner, then you must be knowing that NBA was released this year for Play Station 4, Xbox One and Microsoft Windows this year and now the new and advanced version of NBA 2K21 Next Generation is all set for its release for Play Station 5 this November, isn't that interesting?
NBA 2K21 Next Generation Ps5 Features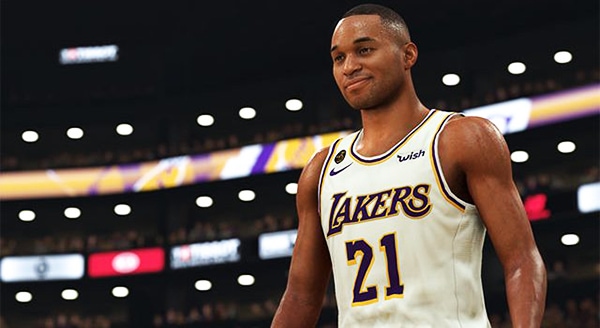 Now you must be wondering, what the narrative of this game is going to be, well, the NBA 2K21 is going to be based of National Basketball Association (NBA) and it is going to be the twenty-second installment version of NBA 2K franchise, the earlier NBA 2K20 has been a successful gaming version for the gaming franchise, and now it is all set to come back with another massive hit which is going to be NBA 2K21 PS5. Not just for the Play Station 5, the newer gaming version will also be released this November for Xbox Series X and Series S, and we are sure you are very excited for it, right?
The game is much more like the previous versions of NBA and the player gets to play National Basketball Association's games with some real players and teams as well as the ones that are customized, yes sounds interesting, right? The NBA 2K21 Next generation PS5 game play is going to be solely based on the rules and regulations that are the main objectives of the NBA gaming.
The game play will be based on various gaming modes and many customizable settings that the players can use according to their personal preferences. NBA 2K21 Next Generation gaming version allows you to create up to six teams and you can get them used in both the gaming modes that are My League and My GM. There is also an advanced possibility for the players to play with in the league including thirty-six players and you know what the best part is? You can locate them and brand them according to your choice whenever needed!
Get your team ready in NBA 2K21 Ps5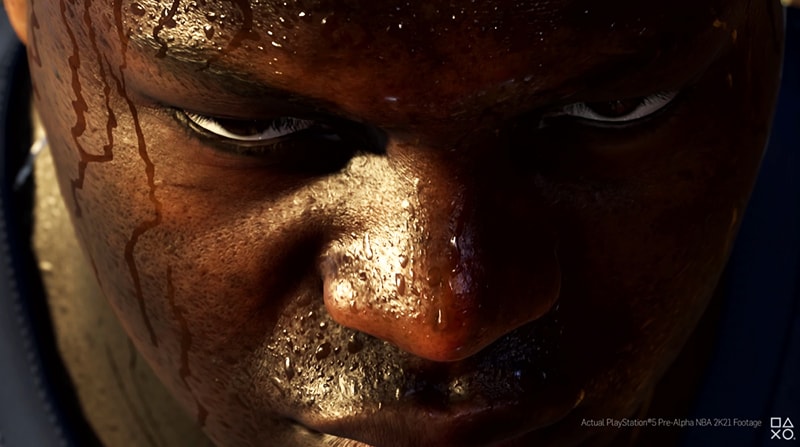 Another query that may pop in sports enthusiasts mind is how many teams are available in total in NBA 2K21? Well, Visual Concepts are presenting us with sixty-seven classic teams in NBA 2K21, and some of them include the one that you have experienced playing with in the older versions and those are Golden-State Warriors, Cleveland Cavaliers and Toronto Raptors to name a few. The new version of this game play brings back the My Career gaming option in the NBA 2K21 Next Generation PS5 and with this particular gaming option you can create and customize a basketball player of your own choice and play through and experience his career in basketball, sounds fun, right?
The players can choose between both male and female player options but the female is only available on consoles of next generation. Another exciting feature that is all set for its comeback is the Neighborhood feature that is returning as 2K beach to My Career option and this new feature will allow the basketball players to customize their outfits, and get their grooming done like getting haircuts or tattoos, whatever look the player desires for his appearance. And not just customizable outfits or grooming this 2K beach also lets the players buy extra boosts for the game to stay energetic. If you are a fitness enthusiast, then we have another exciting piece of news for you. This Neighborhood option also lets the player opt for workouts and work on their physical attributes during practice session, isn't that fascinating?
NBA 2K21 Next Generation PS5
NBA 2K21 Next Generation PS5 also brings you the option of My Team, whereby you can build and design your basketball team and you can get to experience team matches in tournaments with various gaming formats, there are also some changes that you will be experiencing in the My Team option, and the most obvious one is going to be the Seasons adaptation format, whereby you will get exclusive rewards and bonuses and which keeps on getting better with every new season. There will be also be a new and interesting all-new Limited mode In NBA 2K21 Next Generation, where the game play shows that players will be competing for rings every other weekend and this gets them seasonal rewards. There will be a new mini game option too in this newer version known as Ascension; which will let the players flip their cards and achieve best prize in upcoming levels. You will also get to experience trading to your cards to get the better ones through the Exchange feature.
Buy NBA 2K21 Next Generation Ps5
The game is available on pre-ordering on all the gaming websites, but Gamescard.net understands the emotions of all gaming lovers and we provide our customers with best and original games within cheap price rates, yes you read it right!
The NBA 2K21 PS5 Price is reasonable for gamers and since we know most of our clients cannot contain their excitement so we have a good news for you all, our gaming website is also taking pre-orders for the game and you can buy NBA 2K21 Next Generation Cheap from our website and avail all the exciting bonuses that the game has on pre-ordering, so what are you waiting for? Get moving, and get your favourite game in best and cheap price rates right away.
German
Korean
Traditional Chinese
Japanese
English
Italian
French
Spanish
Simplified Chinese
This Game is Not a CD or Disc.
We deliver the original game to you via E-mail with a PS4-PS5 account that you can download and play for a lifetime.
FAQ.