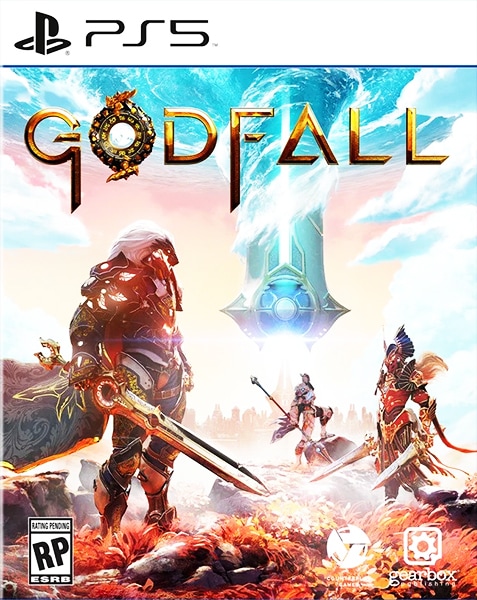 Godfall Ps5
Godfall Ps5, a very good action game for Playstation 5 with excellent graphics, is available on GamesCard.Net at cheapest price.
Description
Additional Info
Description
The launch of Play Station 5 got everyone at Counterplay Games pumped, and rightly so. The process was thrilling as we witnessed the revolution in the gaming industry with the new combination of multi-function console, refined haptic feedback, and massive dual Sense Controllers. With next-gen console features and a unique melee combat system, you are going to love every bit of your gaming time at it.
Among one of the first Ps5 games officially revealed is the Gearbox's looter-slasher, Godfall will be among the first few games to be launched on the Ps5 console. The game has been developed by Counterplay Games, and that have made sure to the finest details that the game does not fail to be one one of the biggest gaming hits of the year. Such as the haptic feedback has been turned on as per the weapon class basis. The individual attacks have been redesigned to feel just right. The game has been challenged to push the system's limits to create a technology that will let the players think every swing to its best.
The best addition to Godfall Ps5 has been the melee combat system with dual weapon features. With two weapons in the loadout, the thrill in switching the weapons and feeling the difference in the palm of your hands will create your best gaming experience. Talking more specifically, the Dual Blades might feel quick and agile, whereas the War hammer will feel powerful and weighty. This feature alone makes playing Gearbox's looter-slasher on PS5 feel like a whole new experience.
Godfall Ps5 Overview

Godfall, up to what has been revealed in the trailer and press release, is one of the first most exciting games announced for the PS5 and PC. The upcoming looter-slasher from Counterplay Games with all of its unique combination of melee combat and high-tech features has already warranted some excitement in gaming circles. More into the controller features and the game's theme, Godfall offers a fantasy setting and a soul-like combat system that can be enjoyed both single-player and co-op. The thrill of playing increases with choosing from one of five weapon classes and 12 total Valorplatesthat provide extraordinary gaming abilities.
You are also empowered to customize the players, flex with your character, and create a unique hero that is all your own.The gameplay of Godfall Ps5 is the meld of gameplay of games like God of War and Dark Souls. However, the loot mechanics and progression systems of the "Looter-slasher" are inspired by games like The Division and Borderlands. To take down gigantic armored beasts is never an easy job. You will need more power and words. That is why this game has employed a third-person melee combat system that allows you to play with up to three other heroes at a time.
Godfall Ps5 Story

Though we have not been able to extract much depth of story and characters of the game, the information we have comes from the creative director of Godfall, Keith Lee. Speaking about the inspirations behind the world of Godfall and how the story fits together, Lee revealed that the game was inspired by novel series The Stormlight Archive and Isaac Asimov's Foundation franchise. Dwelling further on the story, it is told that the central concept behind this game is that the world is split up into the realms of Earth, Water, Air, Fire, and Spirit. Furthermore, the players would play as one of the last remnants of a Holy Knight's Order to stop the apocalypse and preserve the last vestiges of their world. In another interview, Lee sheds light on how the game will create unique gameplay by its settings. He said a co-op looter-slasher experience combined with a more severe and brand new fantasy world filled with ancient magic and heroic knights.
A third-person melee combat action-RPG, Godfall Ps5, combines abilities with technology. The game features five classes of weapons, each with their customization and play-styles along with 12 unique armor sets that would be called "Valorplates" that are dispersed in the disparate world of Godfall with different buffs and abilities. Valorplates essentially define the classes and levels of the game as some fare better depending on the mission. The game has a heavy emphasis on both leveling and loot, which means Godfall will join the set of AAA games that focus on tinkering with your build as you find a new gear. Each of Godfall's story missions will have mid- and end-gigantic armored bosses, and there will also be various side missions to complete throughout. You can enjoy this amazing gameplay solo or with up two friends in online co-op.
Godfall Ps5 Features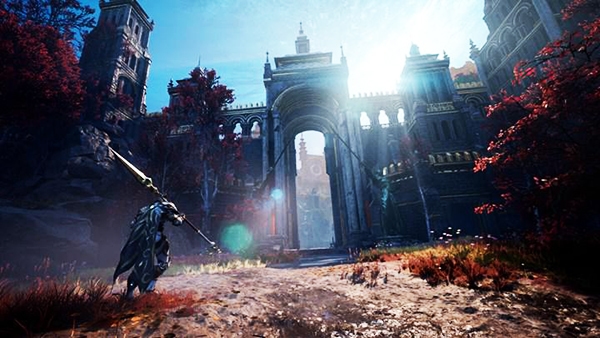 Counterplay Games have innovated Godfall to provide a fresh take on third-person action combat. It will not just reward the skill-based offensive gameplay but will also make you every hit count. Defined as "looter-slasher" in its early descriptions, the game opts to have face-challenging missions that will feed your yearning. The characters build and amass loot will have a meaningful impact on gameplay. The unique third-person action combat allows you to take on game giants with anyone at any time. The bosses are so designed that they co-op in mind, boasting special abilities to counter multiple combatants attacking from different angles. Speaking of its modern HDR visuals, Aperion, the bright fantasy world of Godfall, filled with ancient magic and heroic knights, blooms with color with full HDR* support. Building on this, Godfall Ps5 comes with adaptive triggers that will grapple with the resonance of swords clashing and the impact of war-hammers slams shockwaves across the earth. Sense the terrain shifting beneath your feet as you dodge and slash through the enemies around you is something every Counterplay Games fan with adore.
Godfall Ps5 Price 
To all those fans of Godfall who were hoping that the game would be a little gentler on their pockets than some other PS5 exclusives, you can now buy Godfall Ps5 for €44.99 on GamesCard.Net. To buy Godfall Ps5 and more details about pre-ordering the standard versions, you are the right place.
This Game is Not a CD or Disc.
We deliver the original game to you via E-mail with a PS4-PS5 account that you can download and play for a lifetime.
FAQ.