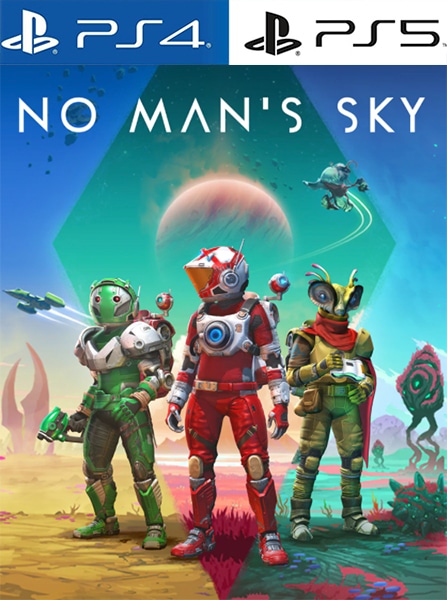 No Man's Sky PS4 & PS5
Offer Ends In:
8
Days
10
Hours
06
Minutes
12
Seconds
The newest Action and Adventure game, No Man's Sky PS4 & PS5 is on GamesCard.Net with the best price and fast delivery option.
Description
Additional Info
Description
No Man's Sky PS4 & PS5 comes total with each of the 12 significant updates up to and including Origins, our 3.0 update which drastically grows the universe.
No Man's Sky PS4 & PS5 is an epic sci-fi experience set across a boundless universe, in which each star is the light of a removed sun, circled via planets loaded up with life – each yours to visit. Investigate at no other time seen universes, find one of a kind lifeforms and exchange, battle and get by on a galactic scale.
A secret lies at the focal point of the world, an overwhelming heartbeat that draws you on an epic journey to find the real essence of the universe. Your excursion will be accused of peril, experiencing threatening animals and wild privateers to endure, you should get ready, updating your boat, suit and weapons.
Regardless of whether you decide to battle, exchange or investigate, each choice you make has outcomes, molding your excursion as you travel ever more profound into No Man's Sky PS4 & PS5.
Buy No Man's Sky PS4 & PS5. It's on sale now!
Screen Languages: English, French, Portuguese (Brazil), Spanish (Mexico)
This Game is Not a CD or Disc.
We deliver the original game to you via E-mail with a PS4-PS5 account that you can download and play for a lifetime.
FAQ.