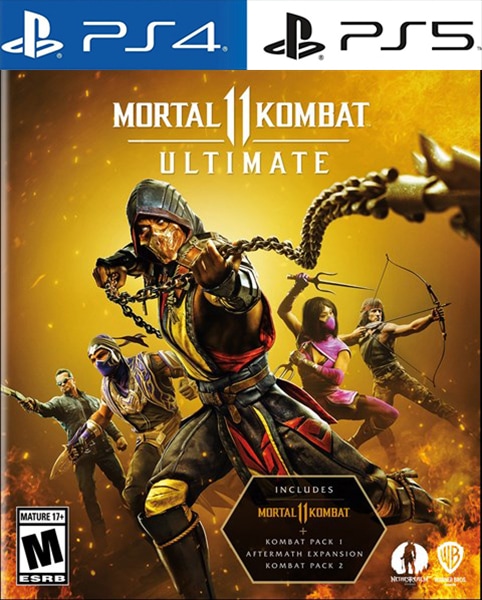 Mortal Kombat 11 Ultimate PS4 & PS5
Mortal Kombat 11 Ultimate PS4 & PS5 game is now on GamesCard.Net at the best price. Buy now and start to play immediately.
Please make sure to choose CD or Digital Ps Account versions in the below
Please Check
FAQ.
Description
Additional Info
Description
This game is all about fighting and it is a perfect blend of the fight along with a story. The players who like to compete with each other in a fighting game appreciate the efforts NetherRealm Studios for making such an amazing game. Another addition to the version of Mortal Kombat is done this year. This time around the game has brought two favorite characters Mileena and Rain to the game alongside all time favorite character Rambo. The presentation of every character has been polished in this new edition of Mortal Kombat 11 Ultimate PS4 – Ps5. The game play is amazing, the looks of the characters are killer and the fatalities are awesome.
The Rain has been equipped with a Katar to use it against its opponents to slash or stab. Rain also has the power to open a rift to a watery realm that was previously unknown and he can do it all by using its magic. The water powers of Rain are also enhanced in unique ways. While Mileena has claws that are razor sharp. Mileena got these claws as an exchange for the gloves she used to wear in kombat. Rambo can take you back to the 80's. The look of Rambo is similar to what we see in his movie first blood. And the voice of Sylvester Stallone backing up the graphics of the charter is simply amazing. Besides the addition of these three characters, Mortal Kombat 11 Ultimate PS4 – Ps5 contains content that has been released before. Buying Mortal Kombat 11 Ultimate PS4 – Ps5 cheap will allow you to get both cinematic story campaigns.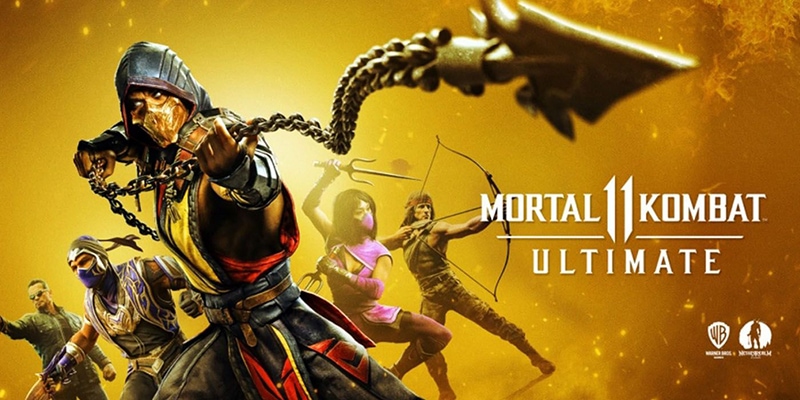 Mortal Kombat 11 Ultimate PS4 – Ps5 Content
Mortal Kombat 11 Ultimate PS4 – Ps5 comes with two packs; the main game and the expansion.
The following is the content included in the game.
Mortal Kombat 11 main game.
Shao Kahn is included in this game to provide the best character choice to the player.
Kombat Pack 1
There are 6 characters that are playable in this pack that are:
Nightwolf
Shang tsung
Sindel
Terminator T-800
The Joker
Spawn
Premium skins and skin packs in Mortal Kombat 11 Ultimate PS4
There are a variety of skins and skin packs available in Mortal Kombat 11 Ultimate PS4 – Ps5. You can customise your favourite character in your own way. These additions of skins give Mortal Kombat 11 Ultimate PS4 – Ps5 an edge over other games because not every game allows you to play with your customized character. Following are the additions in the skins:
Classic arcade ninja skin pack
Double feature skin pack
Classic arcade fighter pack
DC Elseworlds skin packs
Gothic horror skin pack
Ninja mime Johnny cage premium skin
Matinee skin pack
War games Sonya blade premium skin
Geras time lord of Apokolips premium skin
Shang Tsung spirit stealer movie skin
Cassie Quinn premium skin
Hellspawn Jacqui premium skin.
Mortal Kombat 11: Aftermath Expansion
The story has been expanded in this pack along with an addition of three new characters Fuji, Robocop, and Sheeva. Some addition of skins is also provided in this game that are:
All Hallows's eve skin pack.
Summer heat skin pack.
Thanks a million Johnny cage skin
Klassic female femmer fatale skin pack.
Modes of Mortal Kombat 11 Ultimate PS4 – Ps5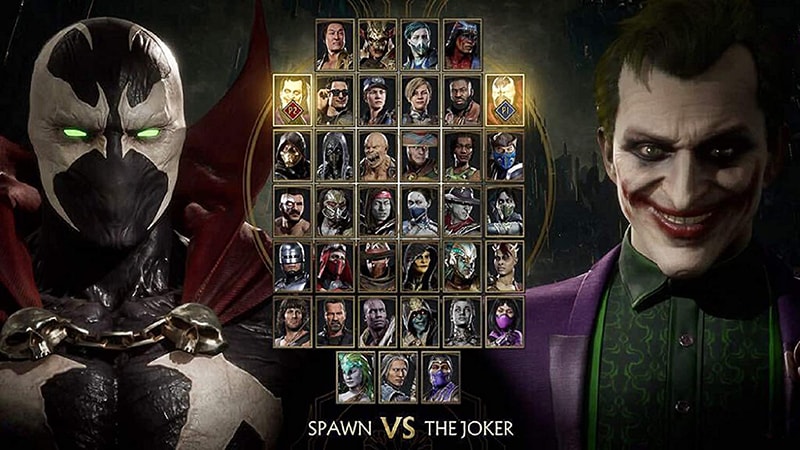 When will Mortal Kombat 11 Ultimate PS4 – Ps5 be available
The release date of Mortal Kombat 11 Ultimate PS4 – Ps5 is expected to be November 17th but it can be pre-order from one of the best websites Gamescard.net. This website is a well known source to get games for PC, Xbox, PS4, PS5, and etc. They have a variety of games with a guarantee of quality. They even give you a warranty of 5 years. Last but not least the rates on this website are the cheapest. So buying Mortal Kombat 11 Ultimate PS4 cheap is not impossible now. You can pre-order Mortal Kombat 11 Ultimate PS4 – Ps5 for just 60$. To place a pre-order simply go to Gamescard.net and book your game before the launch to get some exciting gifts along with Mortal Kombat 11 Ultimate PS4 – Ps5. These could be Warriors skin pack, or three additional skins that include blood moon skarlet, dark web noob, and HCF Liu kang. This money is worth it for a game like Mortal Kombat 11 Ultimate PS4 – Ps5 because it is equipped with everything.
Why to buy Mortal Kombat 11 Ultimate PS4 & Ps5
If you are an enthusiast of action games and want everything in one game then you should definitely buy Mortal Kombat 11 Ultimate PS4 – Ps5. This game gives you every type of drama, thrill, and twist. Plus the graphics provided in the game are so good that it will look amazing on every size of the screen. A lot of people are a fan of Sylvester Stallone and getting him as you character along with his voice is nothing more a dream for the fans. The features of this game attract everyone's eyes.
The conclusion about this game is that it could be in the list of top selling games for 2020 quite easily because Mortal Kombat 11 Ultimate PS4 – Ps5 already has a fan base from its previous version. NetherRealm never disappointed their fans before and they didn't disappoint them now. The collective work of NehterReal and Warner Bros is appreciated by the public after they released the demo version and some clips of the cinematic story. So buy Mortal Kombat 11 Ultimate PS4 – Ps5 and have a battle with your friends.
Audio: English, French, Spanish (Mexico)
Screen Languages:Chinese (Simplified), English, French, Spanish, Spanish (Mexico)
Please Choose Your Product Version Before You Add To Cart
Product Versions:
1) Digital Playstation Account
This Game is Not a CD or Disc.
We deliver the original game to you via E-mail with a PS4-PS5 account that you can download and play for a lifetime.
FAQ.
2) CD-DISC Version
This is a physical CD version of the game. If you choose CD version your product will be shipped within 1 week.