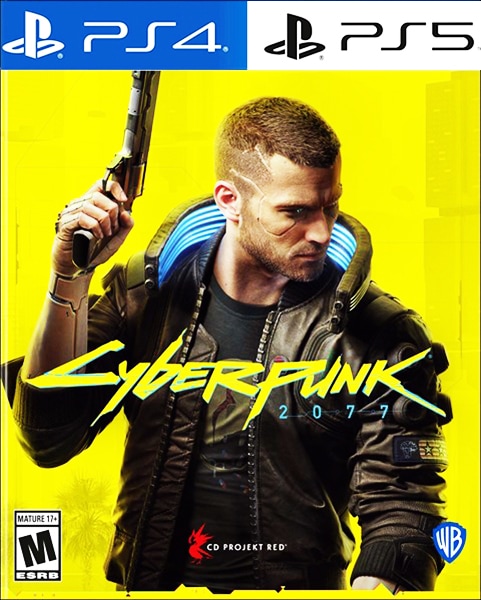 Cyberpunk 2077 PS4 & PS5
Offer Ends In:
7
Days
03
Hours
44
Minutes
21
Seconds
Cyberpunk 2077 PS4 & PS5 game, one of the best unique games of 2021, is on GamesCard.Net with the cheapest price. Buy now and start to play instantly.
Description
Additional Info
Description
It is a cyberpunk-themed action adventure RPG that will be available for Windows, Xbox, PS4 on November 10th,2020. Cyberpunk 2077 was supposed to be released many years ago but it delayed because the developers of Cyberpunk 2077 PS4 were working hard to provide a flawless game with some extremely amazing graphics and visuals. They were constantly working on improvements like loading speed, ray tracing, and sleeker visuals. The developers of this game, CD Projekt, utilized this to balance and fix the bugs of this game. The expectations from this game are high because the premier of this game that didn't show the full graphics was already too good. And while Cyberpunk 2077 is destined for next and modern gen hardware, it will surely touch the upper limit of the graphics.
Cyberpunk 2077: Setting, story, and character
Night City is a place that is located in the future Northern California. This is where Cyberpunk 2077 PS4 takes place. The role of V is taken by the players and they can customise their V according to their wish. V is a protagonist who can determine their journey in Cyberpunk 2077 by choosing one of the three life paths. The missions in Cyberpunk 2077 will be determined on the back story, character choice, and weaponry of the player's V. Despite the fact that each V will have a different introduction depending on their life path, their main goal will be the same; to get the immunity from a rare implant by travelling through the night city.
Cyberpunk 2077 Character
Johnny Silverhand is the most important character of Cyberpunk 2077. He is a punk rocker that is supposed to be dead in an attack on banking mega-corporation Arasaka's headquarters. Keanu Reeves is the man playing behind Johnny Silverhand. The voice of Keanu will be appeared in V's head as a  ghost voice to guide them about the missions. You will also get a small segment about Johnny's point for Cyberpunk 2077.
Cyberpunk 2077 Ps4: Customisation
The players will have the choice of transforming the looks of their V from hair color down to the body type they would possess. Cyberpunk 2077 focuses on genderless customisation to provide you a range of options that are best suited for you V. You can put different types of scars, tattoos, make-up, and even manipulate the facial structure. The graphic details of Cyberpunk 2077 Ps4 are out of this world. You will not experience any better detailed character in any other game. You can also choose weapons, story, and cyber augmentation of your own choice and it will be integral to the Cyberpunk 2077 journey.
Cyberpunk 2077 Ps5: Game mechanics. Combat
The style of the game play will be according to the preference of the player and Cyberpunk 2077 Ps5 is looking to provide a hybrid melee, shooter combat, and stealth. According to reports, the player will not be able to kill anyone so in stealth mode, the player will have plenty of options. Otherwise, you can choose any weapon and go all in for gun blazing. There is a breakdown of weapons in the second edition of Night city wire. Power weapons will be able to bounce back off the surface while the smarter weapons will be used to aim the enemy behind the cover. While the tech weapons will allow you to shoot through the wall or cover relying on electromagnetic power. A legendary weapon is only made by the choice of the person using it because there are a lot of different rarities in the weapons. The choice of weapons that suites your personality makes it reliable to use against your enemy and Cyberpunk 2077 will allow you to make this choice.
There will be a range of Cyborg-like implants available for the player that is looking to augment their V. A strength or ability will be added to the arsenal of V by choosing from these options.
There will be a lot of locations outside the combat to explore. The player will be able to use a car to explore the locations or just on foot.
There will be a range of side activities that could be a boxing match, car racing, hand-to-hand fights, shooting mini-games, and experiencing memories of the past.
Another interesting mechanics that can be seen in Cyberpunk 2077 is the ability to choose dialogues according to the situation of the player.
Cyberpunk 2077 PS4: multiplayer
Right now there is no multiplayer mode in the game but CD Projekt will likely add this feature in the upcoming versions of Cyberpunk 2077.
Cyberpunk 2077 PS4 price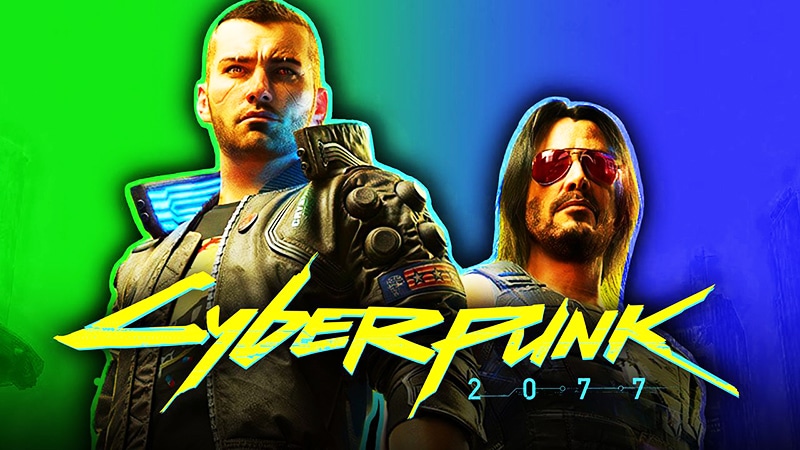 Imagine getting all of the above mentioned characteristics in a game for as cheap as $60. Yes, you heard it right it is this cheap. Nobody would want to miss an opportunity to buy Cyberpunk 2077 PS4 for this price. So head over to the best gaming website Gamescard.net and place your pre-order because you won't be able to grab Cyberpunk 2077 PS5 soon after its release. Also, get some extra gifts or discounts for ordering this game on Gamescard.net. They are having plenty of deals going on that include reduced prices on a variety of games of your choice. The prices on this website are the cheapest from other stores but they never compromise on the quality of the game. That is why they are amongst the best  vendors to buy games.
As far as the game is concerned the quality and the effort put in making Cyberpunk 2077 are not questionable. They have covered every aspect of an action game while providing you the freedom to choose the game play. The voice of Keanu Revees will give Cyberpunk 2077 an edge because of his popularity and quality work.
Audio: English, French, Portuguese
Screen Languages: English, French, Polish, Spanish, Portuguese.
This Game is Not a CD or Disc.
We deliver the original game to you via E-mail with a PS4-PS5 account that you can download and play for a lifetime.
FAQ.