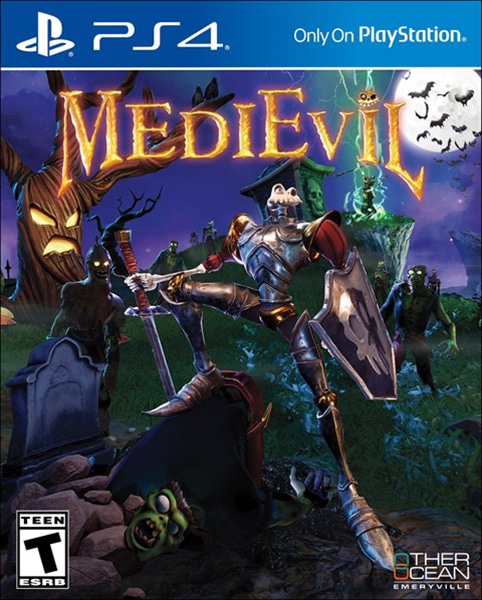 Medievil Ps4
Medievil Ps4 game at very cheap prices with GamesCard.Net. You can buy Medievil with the best price.
Description
Additional Info
Description
Remember the first experience, just on PlayStation 4. The cherished fan-most loved has been totally changed from the grave up, mixing exemplary interactivity with staggering visuals, all in eye-popping 4K.
Venture into the bones of Sir Daniel Fortesque, a somewhat bumbling (and long dead) knight coincidentally revived by his adversary, the malevolent magician Zarok. With another opportunity to thwart his most noteworthy enemy, Dan will by and by set out to spare the realm of Gallowmere and acquire his place as a genuine saint.
Buy Medievil Ps4 now with the cheapest price.
Audio:
Arabic
German
Russian
Portuguese
English
Italian
French
Polish
Danish
Spanish
Subtitles:
German
Norwegian
Finnish
Swedish
Russian
Portuguese
English
Italian
French
Spanish
Arabic
Polish
Danish
Turkish
Dutch
File size:
21.86 GB
This Game is Not a CD or Disc.
We deliver the original game to you via E-mail with a PS4-PS5 account that you can download and play for a lifetime.
FAQ.