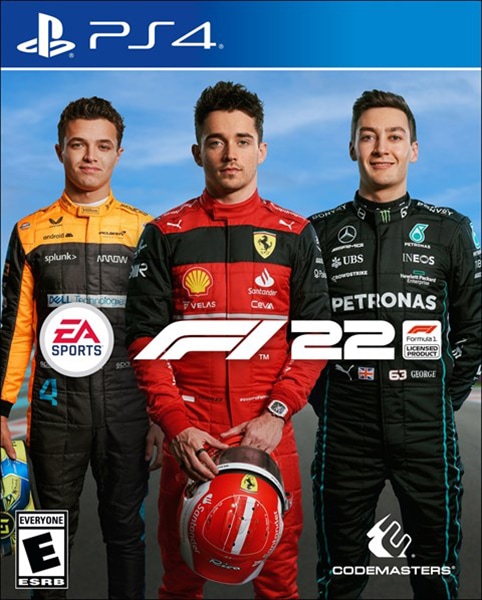 F1 22 Standard Edition PS4
Buy F1 22 Standard Edition PS4 with the best price on Gamescard.Net! Buy the latest games before everyone else and at the cheapest!
Description
Additional Info
Description
Enter the new time of Formula 1 in EA SPORTS F1 22, the authority videogame of the 2022 FIA Formula One World Championship. Sit down for another season as updated vehicles and redesignd rules rethink race day, test your abilities around the new Miami International Autodrome, and experience the marvelousness and excitement in F1 Life.
Race the shocking new vehicles of the Formula 1 2022 season with the real setup of every one of the 20 drivers and 10 groups, and assume command over your race insight with new vivid or broadcast race arrangements. Make a group and take them to the front of the network with new profundity in the acclaimed My Team vocation mode, race straight on in split-screen, Two-Player Career or in multiplayer, or change the speed by taking supercars from a portion of the game's greatest names to the track in our all-new Pirelli Hot Laps highlight.
F1 22 Standard Edition PS4 Features
• NEW SEASON, NEW RULES: Race another time of Formula 1 vehicles in F1 22
• RACE DAY, REDEFINED: Take control of your virtual F1 experience with vivid and broadcast choices for Pit Stops, Formation Laps, and that's just the beginning
• F1 SPRINT: Match this present reality with run races at the Emilia-Romagna, Austrian and Sao Paulo Grands Prix or empower run in custom modes for any race on the schedule
• F1 LIFE: Get a sample of the fabulousness and marvelousness of Formula 1
Buy F1 22 Standard Edition PS4 games on Gamescard.Net buy before everyone else and at the cheapest!
Audio:English, , German, Spanish
Subtitles:English, , German, Spanish
This Game is Not a CD or Disc.
We deliver the original game to you via E-mail with a PS4-PS5 account that you can download and play for a lifetime.
FAQ.