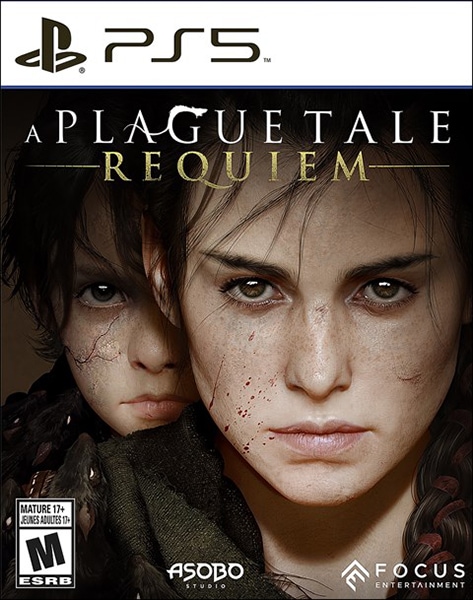 A Plague Tale: Requiem PS5
Offer Ends In:
8
Days
10
Hours
05
Minutes
39
Seconds
Buy A Plague Tale: Requiem PS5 on Gamescard.Net with the cheapest prices! This game is the one of the latest games on there which you can get fun!
Description
Additional Info
Description
Far across the ocean, an island calls…
Leave on a lamentable excursion into a merciless, stunning world bent by otherworldly powers.
A Plague Tale: Requiem PS5 Features
Subsequent to getting away from their crushed country, Amicia and Hugo travel far south, to new locales and energetic urban areas. There, they endeavor to begin another life and control Hugo's revile.
Be that as it may, when Hugo's powers stir, passing and obliteration return in a surge of eating up rodents. Compelled to escape again, the kin place their expectations in a prophesized island that might hold the way to saving Hugo.
Find the expense of saving those you love in a frantic battle for endurance. Strike from the shadows or release heck, defeating enemies and difficulties with different weapons, apparatuses and absurd powers.
● Spin-off of the honor winning experience A Plague Story: Honesty
● A fantastic grounded story turned by heavenly powers
● Utilize different devices, sneak, battle, or release damnation and rodents
● Dazzling visuals consolidate with an enchanting score
Buy A Plague Tale: Requiem PS5 with the best prices ever on Gamescard.Net!
Audio:
English
Subtitles:
Chinese (Simplified), Chinese (Traditional), Czech, English, French (France), German, Italian, Korean, Polish, Portuguese (Brazil), Russian, Spanish, Spanish (Mexico)
This Game is Not a CD or Disc.
We deliver the original game to you via E-mail with a PS4-PS5 account that you can download and play for a lifetime.
FAQ.