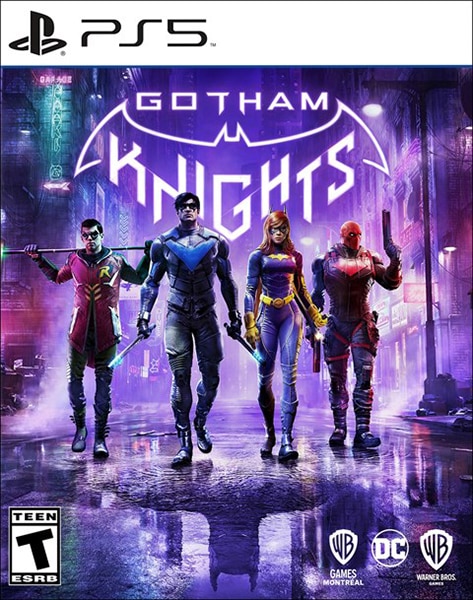 Gotham Knights PS5
Buy Gotham Knights PS5with the best prices ever on Gamescard.Net! Go Ahead! Get the latest games at first from Gamescard.Net!
Description
Additional Info
Description
Batman is dead. Another extensive, criminal hidden world has cleared the roads of Gotham City. It is presently up to the Batman Family – Batgirl, Nightwing, Red Hood, and Robin – to safeguard Gotham, carry desire to its residents, discipline to its police, and dread to its lawbreakers.
From tackling secrets that associate the most obscure sections in the city's set of experiences to overcoming famous miscreants in amazing showdowns.
Gotham Knights is an open-world, activity RPG set in the most powerful and intelligent Gotham City yet. Watch Gotham's five unmistakable precincts in performance or in center and drop in on crime any place you track down it.
Your inheritance starts now. Step into the Knight.
Buy Gotham Knights PS5 from Gamescard.Net with best prices ever!
Audio: English
Subtitles: English
This Game is Not a CD or Disc.
We deliver the original game to you via E-mail with a PS4-PS5 account that you can download and play for a lifetime.
FAQ.