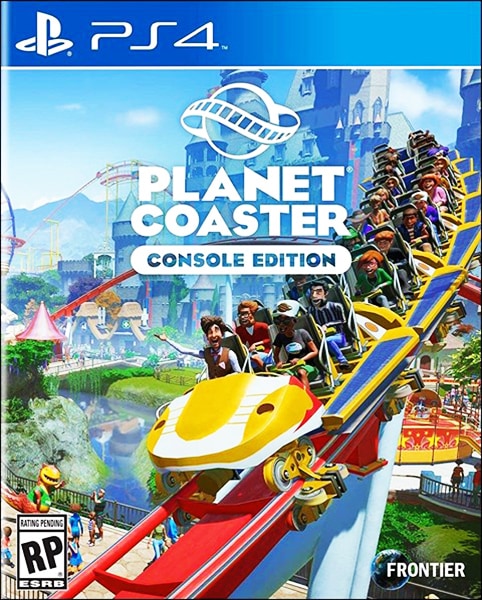 Planet Coaster: Console Edition Ps4 – Ps5
Planet Coaster: Console Edition Ps4 – Ps5 game, which is prepared for simulation and strategy game lovers, is on GamesCard.Net with the best price.
Description
Additional Info
Description
After the spiritual success of Frontier's Roller Coaster Tycoon 3, they have decided to bring this game to the console instead of just a Windows game with something thing new. Hence it is named Planet Coaster: Console edition Ps5. The structure of the park in this game is the same as for the roller coaster tycoon 3. A game controller will be used to understand the interface of this game. It is a time of wireless things and very few people bother to play on PCs. That was console edition was taken into consideration.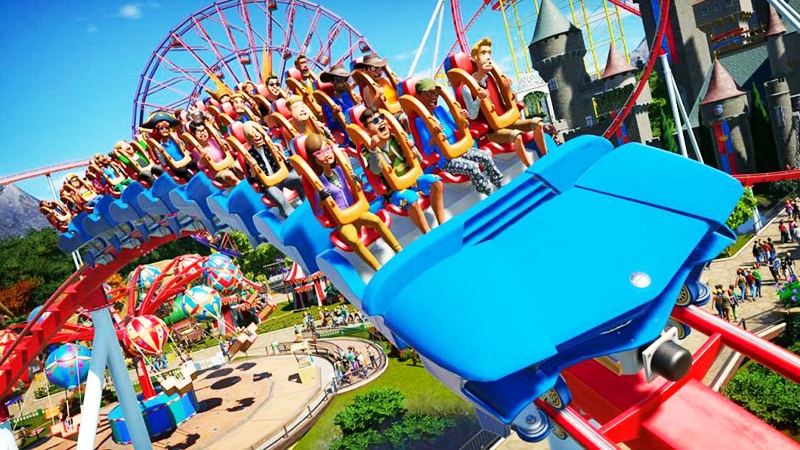 There are three modes of Planet coaster: Console edition Ps4, first one is by managing the theme park also known as career box, the second one is to buy a plot and build own theme park that is called sandbox, and the third challenge box is similar to the sandbox but with some extra difficulties. Planet Coaster: Console edition is all about learning and having fun at the same time. It provides you the skills to manage the theme park that could help you give some experience to apply it in real life. Planet Coaster: Console edition on PS4 has a lot of better graphics than the one on PC.
Before starting Planet Coaster: Console edition, an avatar of the player must be created. After creating the avatar the player can choose between the modes they want to play.
Sandbox mode
You will get unlimited funds to create your own theme park and the rides and other features will also be unlocked. Most of the beginners would like to play this mode to create items like a coaster, parks, scenery, etc. The utilization of these sandboxes is up to you. You will get more rewards if you utilize it well.
Challenge mode
This mode is more difficult than the sandbox mode because you will only get limited funds to build an amusement park. Its up to your choices, skills, and techniques to utilize these funds. Again there are three levels in this mode i.e. easy, medium, and hard. The player will get a reward of completing a challenge in the form of a rating or money. They can further use it to make improvements in their park.
Career mode
In this mode, the player is given the responsibility of taking care of the theme park. The responsibilities may include the construction of roller coasters, hiring janitors for the park, or achieving the highest rating. There are many scenarios provided in Planet Coaster: Console edition that is to be completed by the player in order to progress. These scenarios are based on reality. Many amusement parks are failed because of bad management or lack of knowledge and skills. Some might have the best constructed parks but their management may ruin all the investment and time put into making that park.
Park life on Planet Coaster: Console Edition Ps4
Planet coaster allows you to build a theme park the way you want to in several sandboxes. You can build a lot of different styles and shapes of the roller coaster, rides, and buildings. There are many missions in the career mode that will help you pass the difficulty of building a theme park. Many tutorials provide in the Planet Coaster: Console edition will guide you step by step to build your own coaster from the start. It is highly recommended to see these tutorials because it will enhance your ability and creativity in building the theme park.
Planet Coaster: Console edition provide you a tutorial that will guide you on how to make a badly-performing theme park more profitable and surely will enhance your managing skills.
Frontier has provided a voice to the characters in the Planet Coaster PS4 – Ps5, just to give you advice. It is a much more easy and fun way to learn things.
Phat controller
The biggest change is from PC version to the console edition. But it is easy to play it on the console as you don't have to make an effort to go to menus and tools.
The view of this game is very impressive and it gives you a wide angle to look around the park. While the buttons on this game are mapped so cleverly that you can get the important function by just a single press or two.
Character filled
The design and cartoon graphics of the character are so good that even if you play it on a large screen, the graphics will not be distorted. You will get a colourful and friendly presentation of Planet Coaster: Console edition on PS4. Not just the player but the graphic of the audience coming to the park is of fine quality. They are so detailed that it looks like a high quality game.
Buy Planet Coaster: Console Edition Ps4 – Ps5 At Cheap Price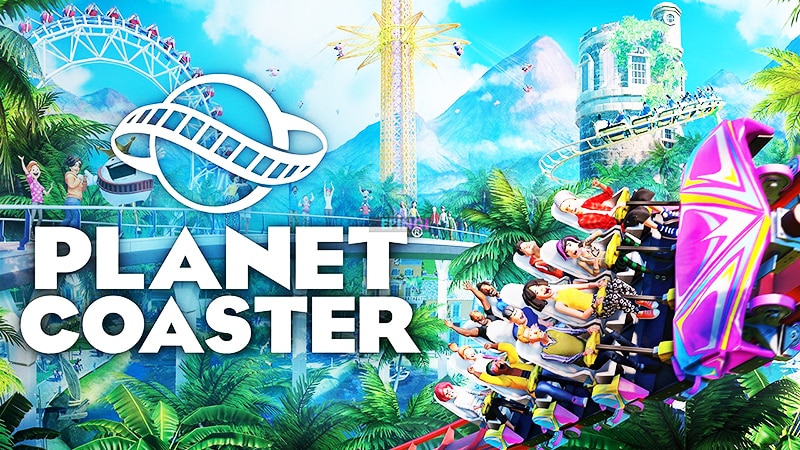 Planet Coaster PS4 might look like a game for kids only but in reality, it has so much in it that any age group can take advantage of it. Especially the ones that are struggling to manage things in their lives. There are many people who learn from games and Planet Coaster: Console edition is their best opportunity to come over the difficulties they are having in their lives or careers. At every stage of Planet Coaster: Console edition, there is a new challenge to face. Planet Coaster is not a multiplayer game and that is why it sharpens the mind of the player to apply different strategies to get through the situation.
The release date of Planet Coaster: Console edition PS4 is November 10 and it is highly recommended to place an order before the release. Gamescard.net is a reliable source to get Planet Coaster: Console edition because they have been providing quality stuff since they formed their website. They also give you a 5 year warranty over all PS4 games. The pre-order price of Planet Coaster: Console edition is 29.99€. Plus we are also offering heavy discounts on our website. The learning curve in Planet Coaster: Console edition for this price is way much. That is why is predicted that it could be in the top selling games of 2020. Buy Planet Coaster Ps4 – Ps5 now at cheap price on GamesCard.Net.
Audio: English, Portuguese (Brazil)
Screen Languages: English, Portuguese (Brazil)
This Game is Not a CD or Disc.
We deliver the original game to you via E-mail with a PS4-PS5 account that you can download and play for a lifetime.
FAQ.