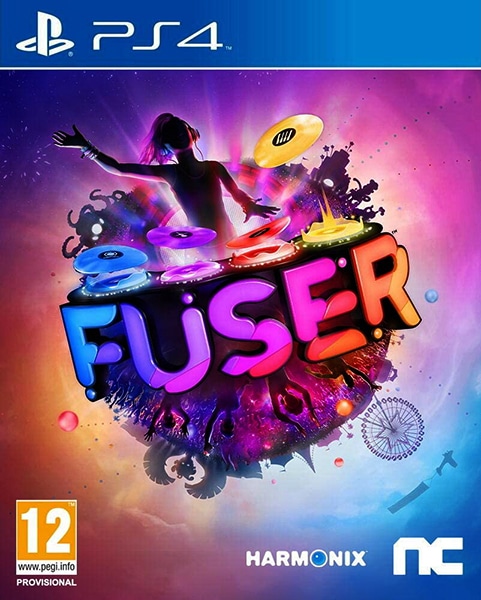 Fuser Ps4
Fuser Ps4 game, one of the best music and rhythm games of recent years, is on GamesCard.Net with the cheapest price. Buy now and start playing with your family immediately.
Description
Additional Info
Description
Gaming has always been mainstream among kids, adults, and some enthusiast elders too. Rock Band Studio has brought life to the people with an amazing game for all the PS4 lovers. Fuser is a virtual game play to enjoy a festival at a cheap price. The one people pay a lot of money to enjoy. The idea of making Fuser is to give people the opportunity to play as a DJ and mash up different songs to get a perfect tune for them. There are different modes of play in the Fuser. You can play a single-player campaign and compete with other players in a multiplayer mode. Fuser is equipped with more than 100 licensed tracks that are very famous. Well getting Fuser at a cheap price of 39.99€ is not a bad deal.
Fuser Ps4 Character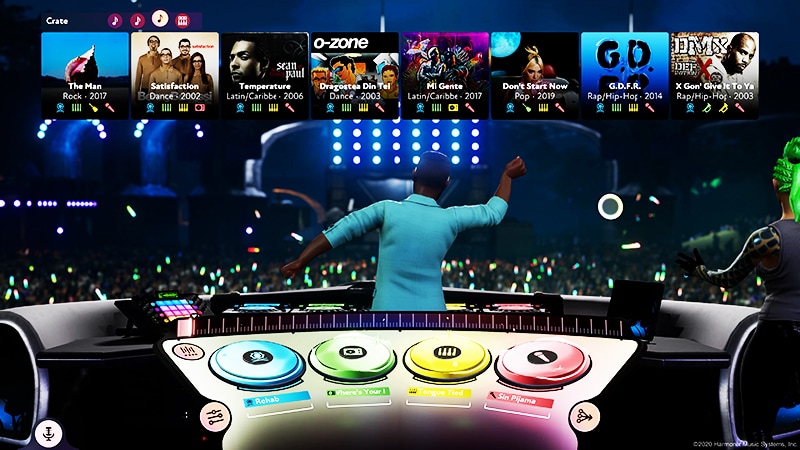 There is a lot more than what we can think of in this game. First things first, the customization, Fuser lets you customise your own DJ and be able to choose from a variety of options along with a classic Harmonix style and flair. From hair to the toes, you can customize your character and can save multiple setups which you can use to switch between the games at any point. There are a number of body types, skin tones that include multiple vitiligo options. Fuser doesn't have a character definition between a male and a female. Rather it allows you to show creativity in customizing your character.
Stage
This customization is not limited to the character only. Yes, just before you get on the stage to perform, you can even customize your stage too. Isn't it a cool thing to have a setup of your own creativity and feeling it like it's real? Because the graphic Fuser is providing are just out of this world. Plus it is a PS4 game so obviously, the factor of virtualization is up to the mark. The lights on the stage are amazing to watch and show a projection, even the audience around your setup will bounce on your beats. Fuser is a promising game to give you the pleasure that is why Harmonix didn't use some canned stages but they made sure that the control is in the hands of the player.
Feel The Music on Fuser Ps4 At Cheap Price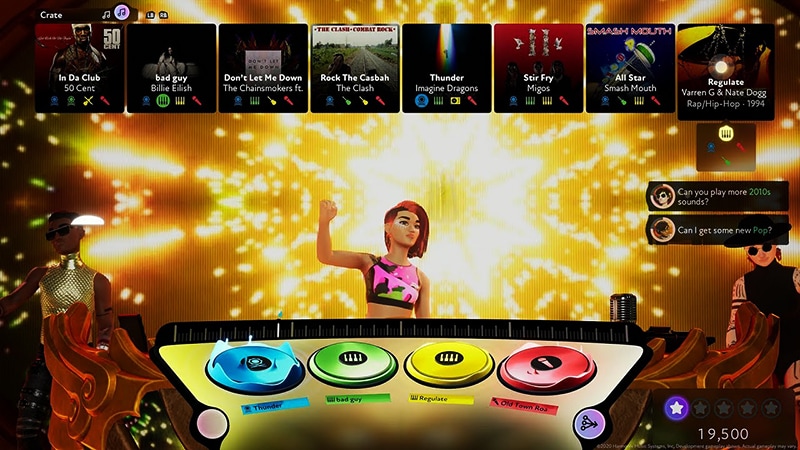 The mix and mash of songs depend on the choices you make. You can either do well or just fail to make a good atmosphere around you. But besides just a game, a lot of people can use this opportunity to make their career. I have seen many people wanting to become a DJ but fail drastically because of inexperience. Here you go guys, Fuser is a platform to try your experiments and get a rhythm. You will a rating for your performance at the end of the show and it will determine your ability to create music that is pleasing to hear to both you and the crowd. Timing is everything and Fuser can teach you the perfect time to drop the disc and make the crowd happier. The audience will request you to play songs of their choice but it up to you how to make your crate with a collection of songs that can be put together without getting a weird sound.
Sharing and hearing
Fuser's player gets a chance to share the work they have created with other people. There is a Fuser community inside the profile of the player that can hear the mixes created by you. This is not all; they can also hear the songs you have been listening to. This will make them understand your profile even better. You can make a huge fan base of your own by playing Fuser Ps4 at a cheap rate. So getting famous is not a big deal with Fuser.
The snapshot
There is another option in this game. You can take a snapshot of a setup you like the most to use it for later or further customise it and add in things you like and wish others to see. No other game allows you to get an idea from another player.
Multiplayer
Playing with your best buddies is a dream comes true. Both of the players can collaborate to make music or they can compete against each other just like a face-off. It is hard to find fun and competition at the same time. All you have to do it to buy and play it.
Buy Fuser Ps4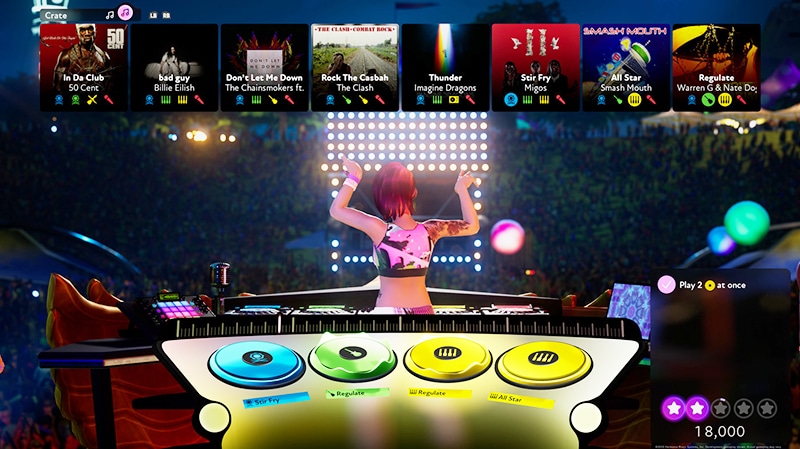 Digitalization has advanced so much that it can provide everything you need to your footsteps with a minimum effort. The effort Harmonix and Rock Band studio has put in to create Fuser is quite appreciable. It is very hard to deal with the copyright issue these days. Harmonix is dealing with it just for us. The graphics and the features they have provided in this game are phenomenal. The songs collection is pretty amazing too even in the demo version they have provided up to 30 songs. And you can do all sorts of creative things with them to make a unique one. The most attractive part of this game is the freedom you get in everything from character to stage to choosing songs.
Freedom is what everyone wants because not everyone allows you to be creative. The expected date of the release of Fuser PS4 is November 10 this year. You can head down to Gamecard.net to order Fuser before its release because it is one of the well known websites to buy games for PS4, PS5, and PC games at a very reasonable rate. The discounts available on this website are just amazing; you can get your favourite game for one third of its price. They will provide you Fuser at the cheapest rates in the market with the best because many sellers sell fake games at cheap rates. So be aware of the scams and always try to buy from authentic dealers just like Gamecard.net.
Audio: English, French, German, Italian, Portuguese (Brazil), Spanish
Screen Languages: English, French, German, Italian, Portuguese (Brazil), Spanish
This Game is Not a CD or Disc.
We deliver the original game to you via E-mail with a PS4-PS5 account that you can download and play for a lifetime.
FAQ.