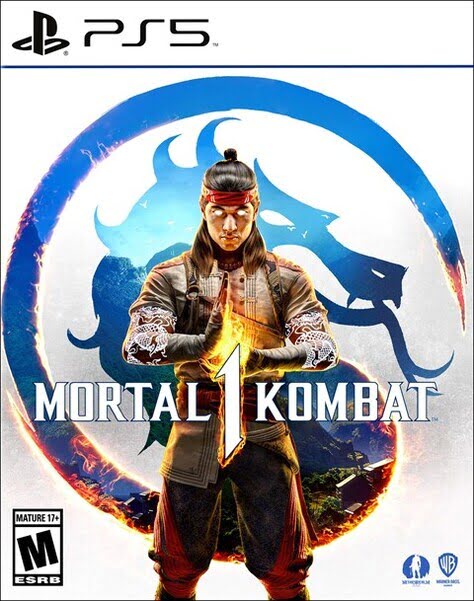 Mortal Kombat 1 PS5
Offer Ends In:
1
Day
03
Hours
08
Minutes
22
Seconds
Explore the best price options to buy Mortal Kombat 1 PS5. Find affordable deals and enjoy the ultimate gaming experience with this iconic title.
Description
Additional Info
Description
Immerse Yourself in the Next Chapter of Mortal Kombat 1 PS5 !
Mortal Kombat 1 PS5 Features
Prepare to embark on a thrilling journey through a revitalized Mortal Kombat 1 PS5 Universe, meticulously crafted under the watchful gaze of the Fire God, Liu Kang. Mortal Kombat 1 PS5 heralds the dawn of a fresh era for this legendary franchise, featuring an innovative combat system, an array of captivating game modes, and a chilling collection of bone-shattering fatalities!
A Fresh Universe
Embark on a new journey, sculpted by the Keeper of Time and guardian of Earthrealm, Fire God Liu Kang.
Revitalized Origins
Beloved characters make their return with reimagined backstories, forging new connections and interactions.
New Allies Join The Battle
Select from a distinctive roster of Kameo fighters to aid you in the heat of combat.
Engaging Story Campaign
Immerse yourself in an entirely new narrative, showcasing your beloved Mortal Kombat PS5 icons in an unprecedented light.
The Legendary Battlefield Resurfaces
The battle for Earthrealm rages on. This is Mortal Kombat PS5 triumphant return.
Buy Mortal Kombat 1 PS5 now at best price ever.
Languages
Audio: English, French , German, Italian, Portuguese (Brazil), Spanish
Screen Languages: English, French , German, Italian, Polish, Portuguese (Brazil), Russian, Spanish
This Game is Not a CD or Disc.
We deliver the original game to you via E-mail with a PS4-PS5 account that you can download and play for a lifetime.
FAQ.