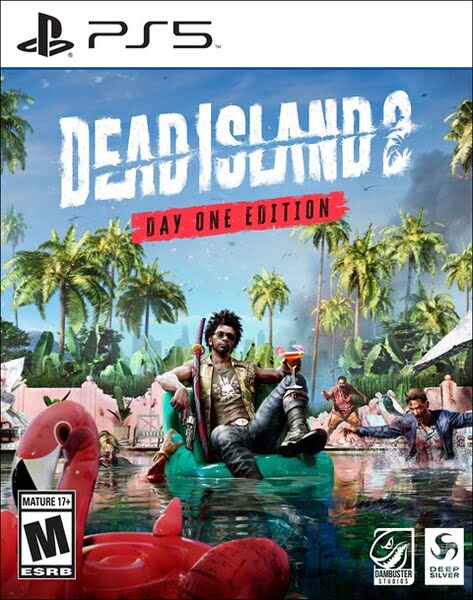 Dead Island 2 Ps5
Offer Ends In:
10
Days
06
Hours
23
Minutes
29
Seconds
Please make sure to choose CD or Digital Ps Account versions in the below
Please Check
FAQ.
Description
Additional Info
Description
Across an epic pulp adventure, the much-loved zombie saga returns with its signature blend of horror, dark comedy, and extreme zombie killing.
Dead Island 2 Ps5 is an exciting First-Person Action Role-Playing Game that is both visually striking and teeming with zombies. Discover a bloody version of the city that made it famous. Get to know the giants of the story. Kill dozens of enemies with graphic gore effects. And become into the most powerful Zombie Hunter ever!
Here we are in HELL-A.
Los Angeles is being overrun by zombies as a result of a devastating epidemic. Discover the truth behind the pandemic and learn who or what you are after being bitten, infected, and rendered more than merely immune. Strive for longevity, change, and global rescue!
Dead Island 2 Ps5 FEATURES
From the leafy suburbs of Beverly Hills to the eccentric promenade of Venice Beach, Dead Island 2 Ps5 takes players on a thrilling pulp odyssey around the City of Angels, now tarnished with terror.
With a wide variety of weaponry and tactical (and brutal) options at your disposal, Brutal Melee Sandbox – Combat provides the most immersive, visceral, and horrific first-person experience conceivable as you gnaw your way through the zombie swarm. We want you to experience every moment of it, whether you're cutting, shattering, burning, or ripping.
Fight Zombies Like a Pro – There are six playable characters, each with their own backstory, speech options, and special abilities. With our brand-new skill system, you can rapidly re-spec and test even the wildest builds, letting you fully personalize each Slayer's powers to your liking.
Prepare yourself for the most sophisticated dismemberment mechanism ever seen in a video game with Zombie Infestation. Our version of Los Angeles is infested with zombies that look and act like the real thing. There are dozens of different zombie varieties in Dead Island 2, each with their own unique mutations, attacks, and hundreds of aesthetic variants inspired by the city of Los Angeles. Our monsters are as tough as they come and as Los Angeles as it gets. Can you make it through this?
To fully immerse you in its warped world, Dead Island 2 Ps5's cinematic co-op adventure has several fascinating objectives, a bizarre cast of characters, and a gripping pulp plot. Guaranteed replay value. With the addition of a ridiculous three-player co-op option, you'll be stuck in Los Angeles for a very long (and bloody) time.
Dead Island 2 Ps5 – Command Games With Alexa
Dead Island 2 Ps5 is the first game where you can use your voice to do things like switch weapons, establish waypoints, goad zombies, and more. Any audio input will do, so you may play without an Alexa device.
Buy Dead Island 2 Ps5 now and download it instantly.
Please Choose Your Product Version Before You Add To Cart
Product Versions:
1) Digital Playstation Account
This Game is Not a CD or Disc.
We deliver the original game to you via E-mail with a PS4-PS5 account that you can download and play for a lifetime.
FAQ.
2) CD-DISC Version
This is a physical CD version of the game. If you choose CD version your product will be shipped within 1 week.