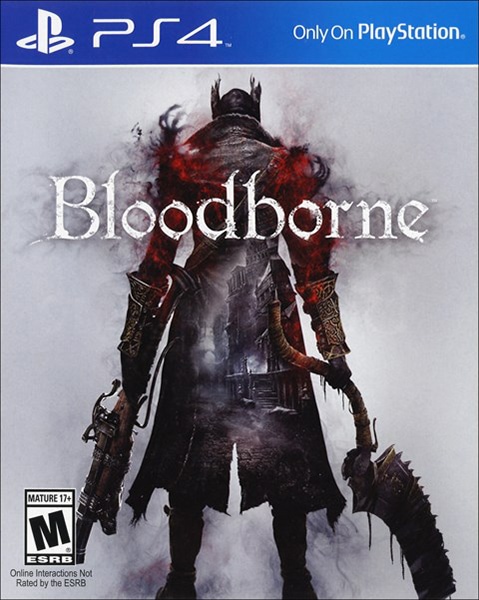 Bloodborne Ps4
Bloodborne Ps4 game is on GamesCard.Net with the cheapest price on the market.
Please make sure to choose CD or Digital Ps Account versions in the below
Please Check
FAQ.
Description
Additional Info
Description
From Hidetaka Miyazaki and FromSoftware—makers of the unbelievable activity pretending games Demon's Souls, Dark Souls, and Dark Souls 2—comes Bloodborne, an all-new Action RPG overflowing with unforgiving, persistent fear, grew solely for PlayStation 4.
Face your feelings of dread as you look for answers in the antiquated city of Yharnam, presently reviled with a bizarre endemic sickness fanning out through the roads quickly. Threat, passing and franticness hide everywhere of this dim and awful world, and you should find its haziest insider facts so as to endure.
Bloodborne Ps4 highlights:
A Terrifying New World: Journey to a ghastliness filled gothic city where unsettled hordes and horrible animals hide everywhere.
Key Action Combat: Armed with an interesting stockpile of weaponry, including firearms and saw knifes, you'll need brains, technique and reflexes to bring down the lithe and wise foes that monitor the city's dim insider facts.
A New Generation of Action RPG: Stunningly nitty gritty gothic conditions, climatic lighting, and progressed new encounters feature the force and ability of PlayStation 4.
Buy Bloodborne Ps4 at cheapest price now!
German
English
Italian
French
Spanish
German
Norwegian
Finnish
Swedish
Russian
Portuguese
English
Italian
French
Spanish
Polish
Danish
Turkish
Dutch
Please Choose Your Product Version Before You Add To Cart
Product Versions:
1) Digital Playstation Account
This Game is Not a CD or Disc.
We deliver the original game to you via E-mail with a PS4-PS5 account that you can download and play for a lifetime.
FAQ.
2) CD-DISC Version
This is a physical CD version of the game. If you choose CD version your product will be shipped within 1 week.