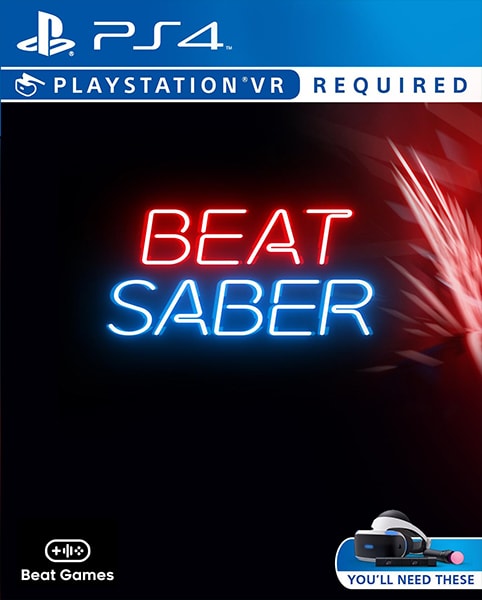 Beat Saber Ps4
Beat Saber Ps4, one of the best music and family game, is on sale on GamesCard.Net with the cheapest price. Buy now and get it instantly.
Description
Additional Info
MORE
Description
'Plunge into a vivid mood experience you have never observed! Appreciate exactly high quality levels and only made electronic move music, all inserted in an engaging advanced world. Swing your sabers, coordinate the shading and the correct heading to slice the blocks, and stay aware of the adrenaline-siphoning music… This game is going to make you move!
Feel the Rhythm
Submerge yourself in the smoothest blend of music beats and enhanced visualizations in Beat Saber's genuinely special interactivity.
Carefully assembled Levels and Music
Not at all like other cadence games with produced substance, music and levels in Beat Saber are made exactly by hand to improve the music experience.
Testing Campaign
Show signs of improvement consistently while finishing destinations and difficulties in the battle.
Simple to Learn, Fun to Master
Everybody can comprehend the fundamental game mechanics. It's simple for anybody to get and play.
Extraordinary Exercise
Exercise while moving and cutting the beats: Beat Saber makes you move.
PlayStation®VR and PlayStation®Camera are required.
Buy Beat Saber Ps4 now at cheapest price.
Language:
English
File Size:
This Game is Not a CD or Disc.
We deliver the original game to you via E-mail with a PS4-PS5 account that you can download and play for a lifetime.
FAQ.
If you want to buy Beat Saber packs – addons , you will need to make a new US Ps profile and purchase using that one. Because the game belongs to the USA. You can create a new usa profile from your Ps console easily.
Please note that; You can only benefit from the beat saber addons you have purchased from your US playstation account that you will create.