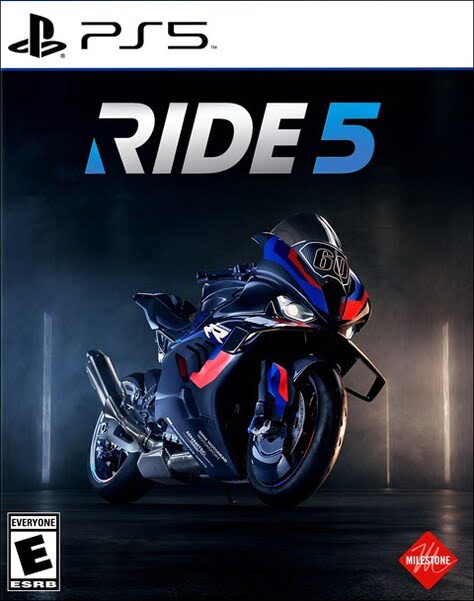 Ride 5 Ps5
Offer Ends In:
7
Days
02
Hours
10
Minutes
58
Seconds
Experience the thrill of motorcycle racing with Ride 5 Ps5. Dive into dynamic tracks, customize your ride, and challenge friends. Get the best price and embark on your racing journey today.
Description
Additional Info
Description
Ignite your passion for racing with RIDE 5 Ps5 , the next evolution in motorcycle simulation. Feel every rev, lean, and skid as you thunder down some of the world's most famous tracks.
Ride 5 Ps5 Features
ULTIMATE BIKE COLLECTION
Dive into a vast collection of over 200 premium motorcycles from iconic manufacturers. From vintage to modern, every bike promises an authentic experience that replicates the thrill of a real ride.
THE JOURNEY OF ENDURANCE
Racing isn't just about speed. In Endurance mode, strategy, fuel conservation, and pit-stop planning play pivotal roles. Dive deep, save progress, and resume your race to victory, but remember: the right choices make champions.
FROM THE GARAGE TO GLORY
Begin your journey in a humble garage. Rise through the ranks and face formidable Rivals in Career mode. Master every bike, confront diverse challenges, and remember: tougher challenges reap bigger rewards.
MASTER EVERY ELEMENT
Weather is unpredictable. From sunny days to sudden downpours, experience dynamic weather that transforms your race, demanding adaptability to both wet and dry terrains. Embrace the enhanced physics for an immersive racing experience.
TRAIN TO REIGN
Unsure of the perfect racing line or braking point? Utilize the innovative riding aids, ensuring timely assistance for optimal performance. Harness these tools, refine your skills, and ride to perfection.
YOUR BIKE, YOUR RULES
A true rider's identity isn't just on the track, but also in the garage. Curate and customize your collection, sharing your unique designs with the global community. And with Race Creator, you're in charge – from setting up individual races to entire championships, dictate the rules and create your dream racing scenario.
RIVALRY REDEFINED
Reignite friendly rivalries with the reintroduced split screen. Race head-to-head with friends or showcase your prowess in Endurance races, now amplified with Crossplay capabilities. The track awaits your legend.
Buy Ride 5 Ps5 now at the best price on GamesCard.Net.
Languages:
Audio: Chinese, English, French, German, Italian, Japanese, Portuguese (Brazil), Spanish.
Screen Languages: Chinese, English, French, German, Italian, Japanese, Portuguese (Brazil), Spanish.
This Game is Not a CD or Disc.
We deliver the original game to you via E-mail with a PS4-PS5 account that you can download and play for a lifetime.
FAQ.