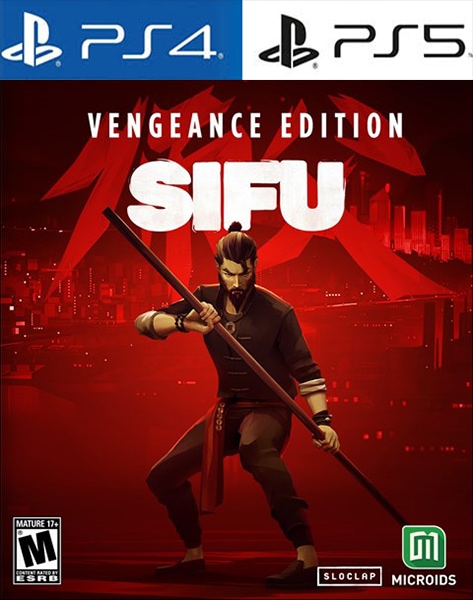 Sifu PS4 & PS5
Buy Sifu PS4 & PS5 On GamesCard.Net at cheap price and immerse yourself in the breathtaking Kung Fu adventure
Description
Additional Info
Description
Sifu is the story of a youthful Kung Fu student on a way of vengeance, chasing after the killers of his family. One against all, he has no partners, but innumerable enemies. He needs to depend on his one of a kind authority of Kung Fu as well as a puzzling pendant to win, and safeguard his family's legacy.
On The Path of Vengeance
The chase after your foes will take you through the secret corners of the city, from the gang-ridden suburbs to the chilly lobbies of the corporate pinnacles. You have got one day, and incalculable enemies on your way. For every mistake, time will be the cost to pay.
Adaptation Is The Way
Careful positioning and cunning utilization of the environment for your potential benefit are critical to your survival. Use everything available to you: throwable objects, makeshift weapons, windows and ledges… The odds are stacked against you, and you will be offered no kindness.
Training Never Ends
Kung Fu is mastery through training, a way for both the body and the mind. Learn from your blunders, open remarkable abilities, and track down the strength inside yourself to master the devastating techniques of Pak-Mei Kung-Fu.
All fights were choreographed by a true Kung Fu master.
A game with a unique graphic style and epic levels and unforgettable backgrounds.
Buy Sifu PS4 & PS5 At Cheap Price On GamesCard.Net Now
Languages:
Audio: English
Screen Languages: Chinese (Simplified), Chinese (Traditional), English, French (France), German, Italian, Japanese, Korean, Portuguese (Brazil), Russian, Spanish, Turkish
This Game is Not a CD or Disc.
We deliver the original game to you via E-mail with a PS4-PS5 account that you can download and play for a lifetime.
FAQ.