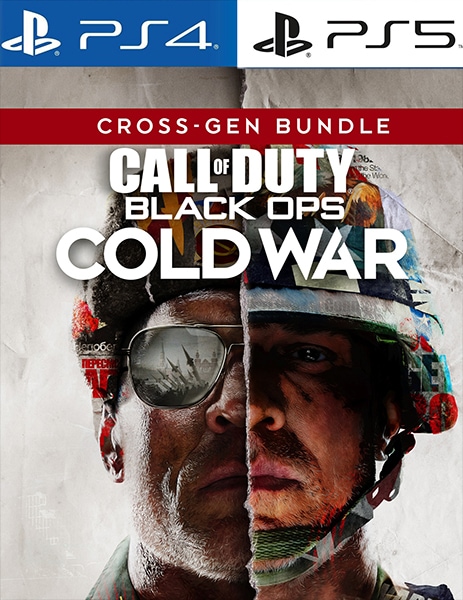 Call of Duty: Black Ops Cold War – Cross-Gen Bundle Ps4 & PS5
Offer Ends In:
7
Days
03
Hours
37
Minutes
34
Seconds
Call of Duty: Black Ops Cold War – Cross-Gen Bundle Ps4 & PS5 game is on GamesCard.Net with the cheapest price and payment options. Buy now and get it immediately.
This Product include the both Ps4 and Ps5 version. 
Description
Additional Info
More
Description
Call of Duty is one of the biggest gaming franchises in the world. Almost all gamers have played it, and continue to play it. It is a Treyarch and Raven Software production and is published by Activision. It is a first-person shooter game that is also available in multiplayer. It is available for many platforms including PS5, Xbox Series, PS4 and Xbox One. The version for PS5 will release on November 13, 2020 and will bring with it many exciting new features and additions to the game.
Features of the Call of Duty: Black Ops Cold War Ps4 & PS5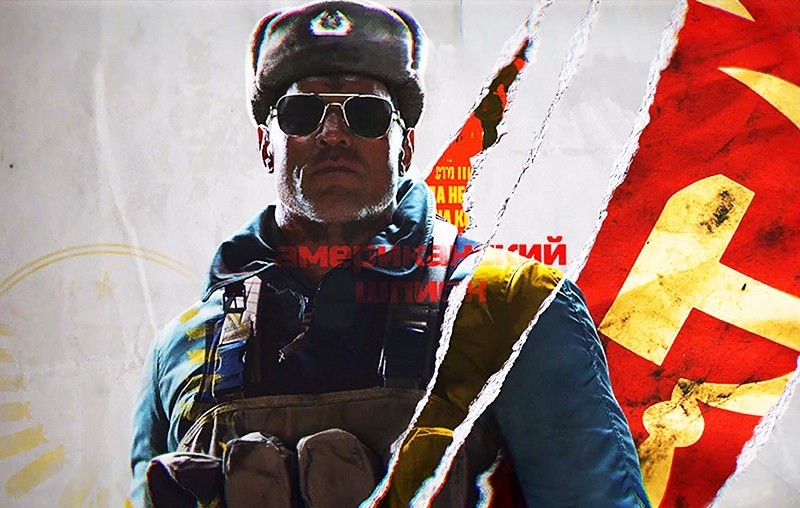 Let's talk about the gameplay and basic features of the game before moving onto the features that will come with the Call of Duty: Black Ops Cold War Ps4 – PS5 version. This year's release of Call of Duty continues the Black Ops storyline instead of continuing the future themes with soldiers that has been seen in the previous games. The game is also available for pre-order before the 13th November. Like all other games, there are multiple editions available for preorder and many bonuses that come with it.
The Call of Duty: Black Ops Cold War game takes place simultaneously with the Black Ops timeline, and takes player to a pivotal environment in Vietnam, East Berlin, Moscow and many other settings of the Cold War in 1980s. Your team of players will have to find the spy from Soviet Union, Perseus, who is the main antagonist and has to be found before he wreaks havoc on the entire world.
Black Ops Cold War also comes with a stable multiplayer mode to enjoy it with your friends and family, along with the seasonal Battle Pass system. We were also given a teaser that Black Ops Cold War will interact with Warzone later, but we do not have much information on that.
The multiplayer mode will be cross-generation and cross-platform so you will be able to enjoy it on PS4 as well as PS5. But the Call of Duty: Black Ops Cold War PS5 comes with many more features due to the upgrade that it offers over PS4. However, PS4 users can definitely play with users on PS5 due to this ability.
In This product you will have both Ps4 and Ps5 version of this game.
The PS5 version of the game will only be playable on the PS5 so if you're planning to buy Call of Duty: Black Ops Cold War PS5 version, you should instead get the cross-gen edition so you can play on both platforms, unless you exclusively want the art that comes with the PS5 edition and don't plan on playing on PS4 at all.
But this game also include the Ps4 version of the game.
Where to buy Call of Duty Cold War – Cross-Gen Bundle Ps4 & PS5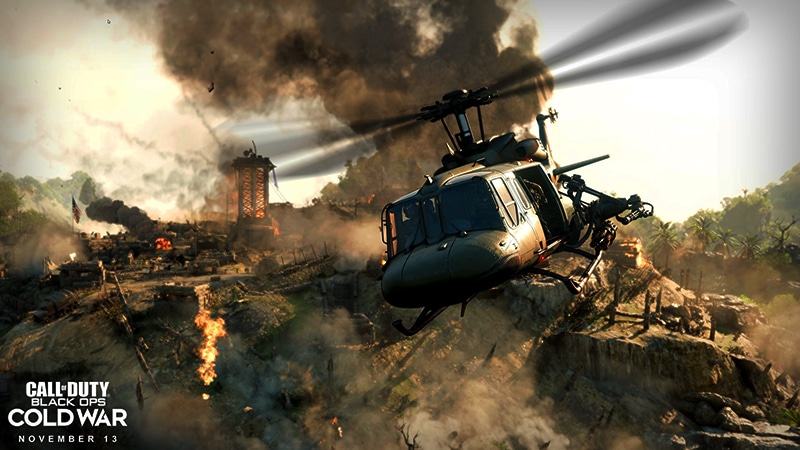 The preorder allows you to get access to many exclusive features including Confrontation Weapons pack. You should definitely buy Call of Duty Cold War PS5 if you're looking to play on your PS5 along with your friends when it comes out.
Is Call of Duty Cold War – Cross-Gen Bundle Ps4 & PS5 better than others?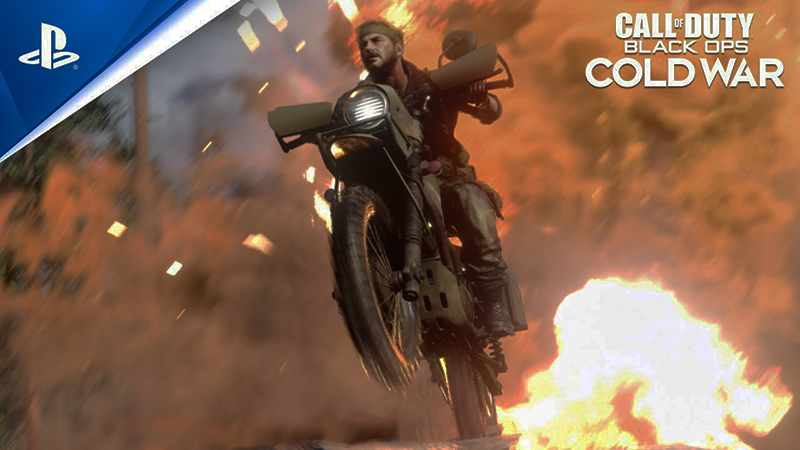 The cross-gen version for Call of Duty Cold War – Cross-Gen Bundle Ps4 & PS5 brings with it many interesting features that you would love to get your hands on. Firstly, you get the game package, you get the additional Weapons pack, you also get access to the Woods Operator and the AR Weapon Blueprint.
The Ultimate Edition which can also be played on the PS5 brings you the game package, Woods Operator, Cold War Land, Sea and Air Pack, Confrontation Weapons Pack and the Cold War S1 Battle Pass Bundle. This edition is slightly pricier but worth the price.
The Standard version can be upgraded onto your PS5 from PS4 and comes with the game pack, AR weapon Blueprint, Woods Operator and Confrontation Weapons Pack.
What's better with the PS5 version is that every gun and weapon will have a unique tactual profile because f the DualSense controller on the PS5. This DualSense controller is one of the main reasons for the huge hype that the PS5 received even before it was launched. The haptic feedback from the controller allows the weapons to make pronounced vibrations when used. This tool makes it easier for the players to communicate with the game and the weapon that they're using.
The new Call of Duty: Black Ops Cold War is one of the most exciting games to try this new addition on. It is one of the main reasons for the selling out of the PS5 and will remain a unique idea for a while. It is also very likely to succeed and gives user a more user-centered experience in any game. The same functionality will also be coming for the Call of Duty Warzone game but we are more excited for Cold War. Let's cross our fingers and see what the PS5 has in store for us and how exciting it makes the new game of Call of Duty.
Definitely when the Warzone and Cold War games interact, we will have more fun playing them on our PS5 with our friends and family. We should just wait and see how things will advance for video-gamers with the upcoming game and controller.
Audio: English, French, Portuguese (Latin), Spanish (Latin)
Screen Languages: English, French , Portuguese (Latin), Spanish (Latin)
This Game is Not a CD or Disc.
We deliver the original game to you via E-mail with a PS4-PS5 account that you can download and play for a lifetime.
FAQ.
If you have to pay for it like COD Points etc in game purchase , you will need to make a new Ps4 USA account and purchase using that one. Because the account belong to the USA country and you have to create a new Ps4 US account to benefit from this. You can create a free Ps4 USA account by yourself which always belong to you.