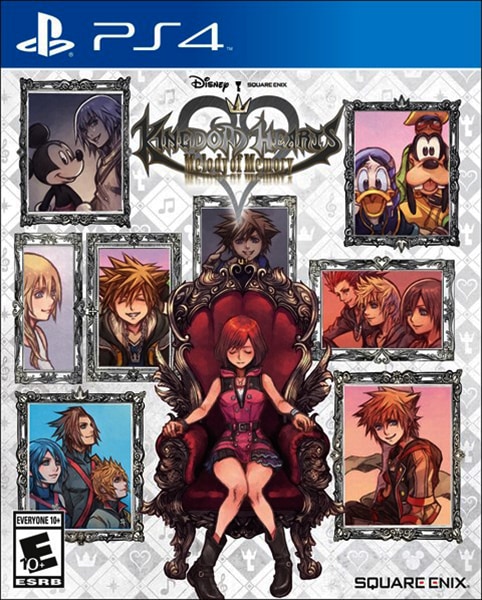 Kingdom Hearts Melody of Memory PS4
To buy the Kingdom Hearts Melody of Memory PS4 game with the cheapest price and wide payment options, visit Gamescard.Net.
Description
Additional Info
Description
Kingdom Hearts Melody of Memory is a 2020 action game that is developed by Square Enix and Indieszero, and also published by Square Enix for multiple platforms including but not limited to PS4, Xbox One, and Nintendo Switch.  Melody of Memory is the fourteenth installment in the Kingdom Hearts series and skims over the story of the series while also setting a storyline after the Kingdom Hearts 3. The launch of this game was hinted in January of 2020 and is finally here for the launch.
Kingdom Hearts: Melody of Memory  will be launched worldwide in November 2020. Kingdom Hearts Melody of Memory comes in single player mode and multiplayer mode. It is not currently suited for PS5 but we can have a look at what features the PS4 version brings us.
Kingdom Hearts Melody of Memory PS4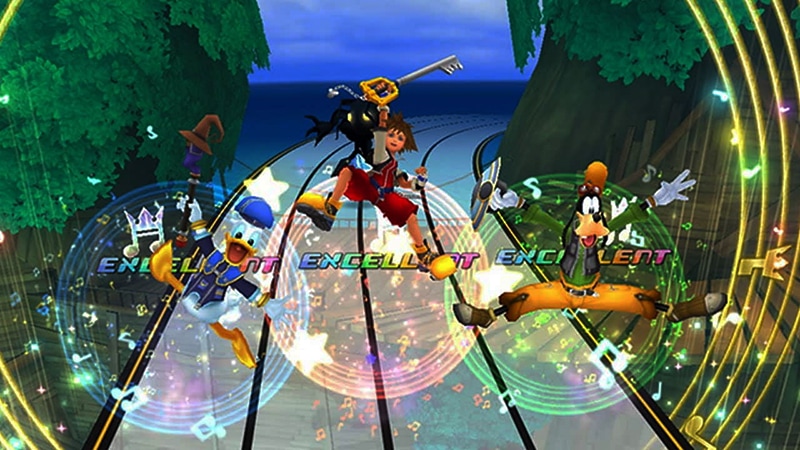 Kingdom Hearts Melody of Memory PS4 will be released on November 13, 2020. The rhythm-action videogame will also be available for preorder on many stores and retailers including GamesCard.net, which will give you many great deals on the game and will allow you to buy Kingdom Hearts Melody of Memory cheap. In the game, you move on rail-tracks and have to execute timed missions and moves to a rhythm of the Kingdom Hearts tunes.
There will be over 140 songs from the series which will be included and the setting of the game is spawned across Disney settings like Atlantica and other fictional series settings like the Twilight Town. Users will be able to play different characters across many fandoms including Donald, goofy, Aladdin and many others. And while the Melody of Memory is more like a spin-off it also tells the story of events that occurs after Kingdom Hearts 3. You will be allowed to play the game solo or with a friend in multiplayer mode.
The execution of the game works on pressing buttons to get Excellent, Good or Miss score depending on your timing of pressing the button. A Miss costs you your health which in turn causes you to lose the game. Players have to work to level up their characters as well as their settings. They can also upgrade their powers with each player getting two types of attack abilities.
The main mode in single player is World Tour which acts as the story campaign of the game. Every song can be categorized into a stage where the players have to complete the songs in rhythm and face their enemies according to their characters. Memory Dive is when the players have to replay parts from previous games in music-videos with a gameplay similar to that of Field Battle.
Where to buy Kingdom Hearts Melody of Memory PS4
You can preorder it from the website or from our gaming store which goes by GamesCard.net. The game is available for affordable prices with preorder options as well. Preorders bring you many perks including combos and bundles that do not come with the game originally.
Currently, the only bonus for preorders right now is associated with PlayStation purchases. Which means that you can get the bonus if you're buying your game for a PS4.  You can also get Kingdom Hearts Melody of Memory cheap when you preorder it from our website.
Kingdom Hearts Melody of Memory PS4 versions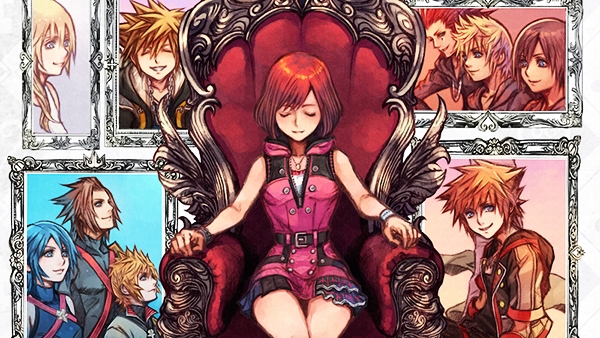 The game currently only has one edition and only a bonus is available with PS4 versions. But do not worry because just this one version has enough variety and depth to keep you occupied for ages, You can keep changing your characters and their setting, resulting in the change in their songs and theme tracks and the enemies that they deal with. It is also possible that you could try different techniques to play the game each time in order to learn which technique works best to play the game and win it smartly. The tunes and songs allow users to get engaged in the game and have fun while they fight enemies and attack them and move to the rhythm of the tunes. This game will be available for all video gamers very soon. The physical edition will be available for other platforms as well including Xbox Store, and Nintendo Switch eShop.
The plot of the game revolves around Sora's disappearance after which Kairi enters into a deep sleep under the observation of Ansem, creating a dream world with the help of her memories to search for clues about Sora's whereabouts. They use this technique to find Sora and also follow their own instinct to find out where she might be.
When the dream nears an end, Kairi confronts her illusion of Xehanort who almost overpowers her until Sora takes control of her body and is able to defeat him. Before awakening from her dream-like state, Kairi is reminded of her childhood by Xehanort when he had sent her away from the Garden. Kairi reports all of this to Ansem, who then explains the meaning of all of it to her.
Kingdom Hearts Melody of Memory was released in Japan for PS4, Nintendo Switch and Xbox One on November 11, 2020 and will be available to players all around the world on November 13, 2020. The Japanese version included a bundle along with the Kingdom Hearts 3 soundtrack.
Voice: English
Screen Languages: Arabic, English, French, German, Italian, Spanish
This Game is Not a CD or Disc.
We deliver the original game to you via E-mail with a PS4-PS5 account that you can download and play for a lifetime.
FAQ.