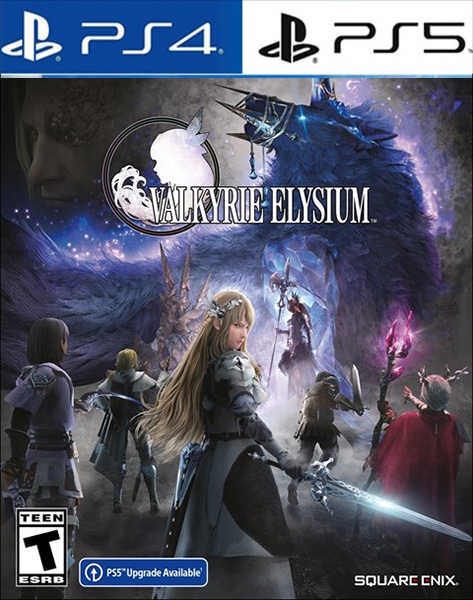 Valkyrie Elysium PS4 – PS5
Offer Ends In:
11
Days
02
Hours
57
Minutes
16
Seconds
Buy Valkyrie Elysium PS4&PS5 on Gamescard.Net! Buy now and get more fun with this exciting game! All the latest games and more are here! Go Ahead!
Description
Additional Info
Description
The most recent title in the VALKYRIE series is at last here! This activity RPG integrates the series' unmistakable Einherjar and combo frameworks, permitting players to appreciate rapid, three-layered battle. The game's exceptional workmanship style wonderfully portrays a falling world as Ragnarok looms, with series veteran Motoi Sakuraba getting back to enhance the title with a remarkable soundtrack.
Valkyrie Elysium PS4&PS5 Features
◆Story
Quite a while in the past,
Ragnarok — the Final days — lingered upon the domains.
The All-Father Odin, with the remainder of his solidarity, made a messenger of recovery, Valkyrie; her only errand being the salvation of a destined world.
◆High velocity Activity RPG
Easily take off through the war zone and perform high velocity activities with the new Soul Chain framework. Use a wide exhibit of capacities and abilities available to the Valkyrie to release decimating combos.
◆Einherjar
Bring Einherjar – solid hero spirits chosen by the Valkyrie – to help you in fight!
Calling Einherjar pervades the Valkyrie with essential rewards, giving players a strategic benefit in fight.
◆Combo and Heavenly Expressions Framework
"Human expressions Measure" fills as players play out a J19continuous stream of assaults and keep up with combos.
Consuming Human expressions Measure empowers the Valkyrie to perform strong, unique procedures known as Heavenly Expressions.
◆Redesign and Customization Highlights
Overhaul your weapons, abilities, and Einherjar/Divine Expressions combos to tweak your playstyle.
In the event that you currently own the PS4 adaptation of this game, you can get the PS5 computerized rendition at no additional expense and you don't have to buy this item. Proprietors of a PS4 plate duplicate should embed it into the PS5 each time they need to download or play the PS5 computerized form. PS4 game plate proprietors who purchase the PS5 Advanced Release circle free control center can not get the PS5 variant at no additional expense.
Buy Valkyrie Elysium PS4&PS5 on Gamescard.Net with the best price ever!
Audio:
English, Japanese
Subtitles:
English, French (France), German, Italian, Japanese, Portuguese (Brazil), Russian, Spanish, Spanish (Mexico)
This Game is Not a CD or Disc.
We deliver the original game to you via E-mail with a PS4-PS5 account that you can download and play for a lifetime.
FAQ.