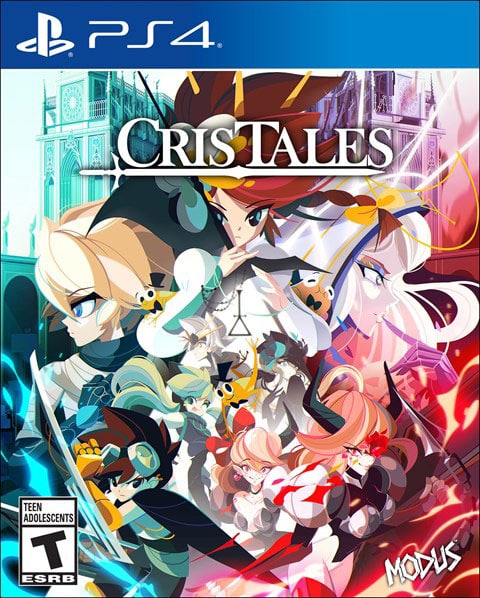 Cris Tales Ps4
Buy Cris Tales Ps4 with the best price ever on GamesCard.Net! Buy now, enjoy your unique entertaiment and get your 5-year warranty. Go ahead!
Description
Additional Info
Description
Find a special mix of stretching stories, creative battle, and exemplary RPG interactivity in Cris Tales' intriguing and extraordinary investigation of how our activities reverberation through time. Join the recently stirred Time Mage, Crisbell, and her fantastical colleagues in a dreamland confronting a horrid future. The amazing Time Empress and her powers take steps to achieve a calamity destroying Crystallis and the other four Kingdoms of the locale.
To stop the Time Empress and modify the eventual fate of the land, you will leave on a nerve racking excursion across the realms, meeting and selecting amazing partners to help in the battle. Expert their capacities and Crisbell's extraordinary Time Magic to beat powerful enemies: send them into the past to confront their more vulnerable, more youthful selves; to the future where they've surrendered to all the harm of a toxic substance applied in the present; or make your own techniques in this exceptional battle framework. Your decisions in this world will have broad ramifications for everybody you meet. Friend into the past, act in the present, and watch as your decisions progressively change the future – all on one screen as you play!
Cris Tales Ps4 Features
• A Love Letter to Classic JRPGs – Inspired by ageless JRPGs like Chrono Trigger, Final Fantasy VI, Valkyrie Profile, and current works of art like Bravely Default and Persona 5, meet and select an interesting cast of colleagues, challenge heap adversaries, and clear your path through a far reaching world.
• Experience the Past, Present, and Future Simultaneously – Peer into and gain from an earlier time, settle on activities in the present, and adjust the direction of things to come in manners that will reshape the world powerfully relying upon the decisions you make.
• Master Strategic Turn-Based Combat – Warp your foes into the past or future, synchronize assaults for upgraded bunch capacities, and expert the circumstance of assault and protection to go past your gathering's cutoff points in battle.
• Uncover a Fascinating Story and Characters – The Empress' plot to obliterate the world is intricate and layered. Utilize your brains and enroll amazing partners all through the world to uncover and fix her complex web and advance toward the True Ending of this charming story.
• Discover a Beautiful World – Climb on board a carrier or boat and cross this perfectly hand-drawn 2D fantasy world. From the sparkling realm of Crystallis to the ghettos of St. Lucidity, find every exceptional area and shape its future.
Buy the newest game Cris Tales Ps4 on GamesCard.Net with the best prices ever!
Audio: English
Subtitles:Chinese (Simplified), Chinese (Traditional), English, French (France), German, Italian, Japanese, Korean, Russian, Spanish
This Game is Not a CD or Disc.
We deliver the original game to you via E-mail with a PS4-PS5 account that you can download and play for a lifetime.
FAQ.