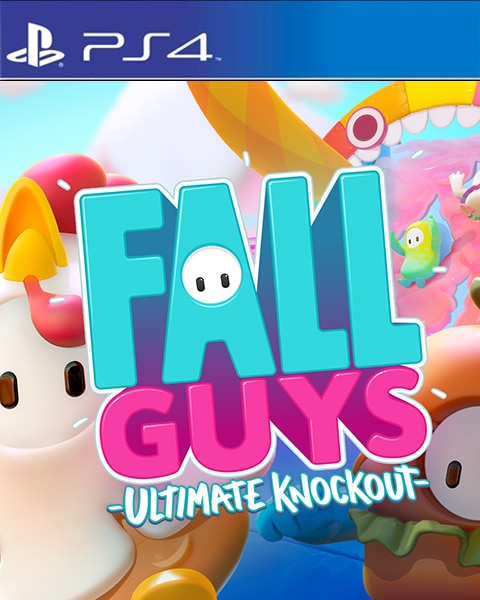 Fall Guys: Ultimate Knockout Ps4 – Ps5
Buy the unique Fall Guys: Ultimate Knockout Ps4, one of the most popular game on GamesCard.Net with the best price and payment options.
Please make sure to choose CD or Digital Ps Account versions in the below
Please Check
FAQ.
Description
Additional Info
Description
Fall Guys: Ultimate Knockout Ps4 is an enormously multiplayer party game with up to 60 players in an out of control situation battle through round after round of heightening tumult until one victor remains!
Important note; To benefit from the multiplayer feature of the game, you need to have Ps Plus Subscription.
Fall Guys: Ultimate Knockout Ps4 excursions swarms of candidates together in a frantic scramble through round after round of heightening disorder until one victor remains! Fight strange hindrances, push through uncontrollable contenders, and beat the inflexible laws of material science as you falter towards enormity. Abandon your pride get ready for diverting disappointment in your journey to guarantee the crown!
Gigantic Pandemonium: Dive into a progression of absurd difficulties and wild snag courses with masses of different contenders on the web, all with the expectations of making the slice and progressing to the following round of disorder.
Serious and Cooperative: Shift between serious free-for-alls and agreeable difficulties where the losing group all get dispensed with!
Cleverly Physical: Watch in charm as your kindred rivals curve, bob, and slam their approach to humorous, material science based disappointment!
Superbly Customisable: Fail in style including trendy pineapple couture to the most recent in rabbit caps accessible to tweak your look in Fall Guys.
Buy Fall Guys: Ultimate Knockout Ps4 now at cheapest price on GamesCard.Net!
Please Choose Your Product Version Before You Add To Cart
Product Versions:
1) Digital Playstation Account
This Game is Not a CD or Disc.
We deliver the original game to you via E-mail with a PS4-PS5 account that you can download and play for a lifetime.
FAQ.
2) CD-DISC Version
This is a physical CD version of the game. If you choose CD version your product will be shipped within 1 week.