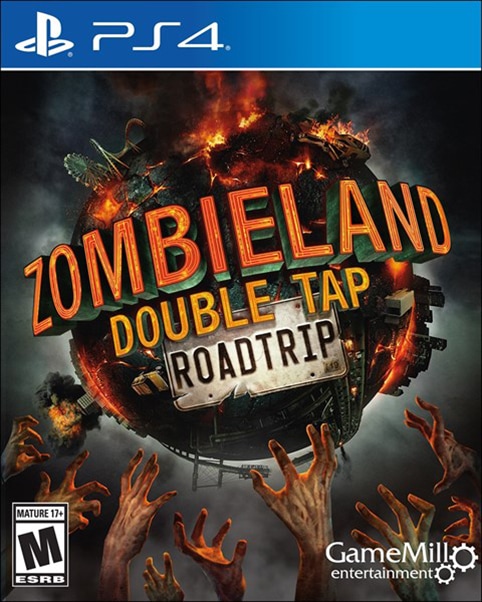 Zombieland: Double Tap-Road Trip Ps4
Zombieland: Double Tap-Road Trip Ps4 game at GamesCard.Net with the best price guarantee. Buy and get it with the cheap price.
Description
Additional Info
Description
ZOMBIELAND IS BACK! 10 years after the basic and business achievement of 2009's repulsiveness satire street motion picture Zombieland, the first cast and producers are back by famous request and rejoined in a spic and span experience. Scheduled for October eighteenth showy discharge, the new section makes new progress: From the Whitehouse into the American heartland, NEW Zombies and NEW human survivors.
The game is its very own remarkable story based around the occasions of Zombieland and Zombieland: Double Tap, with an attention on the foursome of characters from the first motion picture: Columbus, Tallahassee, Wichita, and Little Rock. The computer game grasps the game-like components found in the film by fusing everything from the "Rules" to "Zombie Kill of the Week" into the twin-stick shooting ongoing interaction. The game highlights unlockable characters from the new Zombieland film, 4-player center, 16 exceptional zombie types, clever crusade modes with Epic Horde and Boss Battles, and that's only the tip of the iceberg.
Buy Zombieland: Double Tap-Road Trip Ps4
Language:
English
File size:
7.3 GB
Please Choose Your Product Version Before You Add To Cart
Product Versions:
1) Digital Playstation Account
This Game is Not a CD or Disc.
We deliver the original game to you via E-mail with a PS4-PS5 account that you can download and play for a lifetime.
FAQ.
2) CD-DISC Version
This is a physical CD version of the game. If you choose CD version your product will be shipped within 1 week.