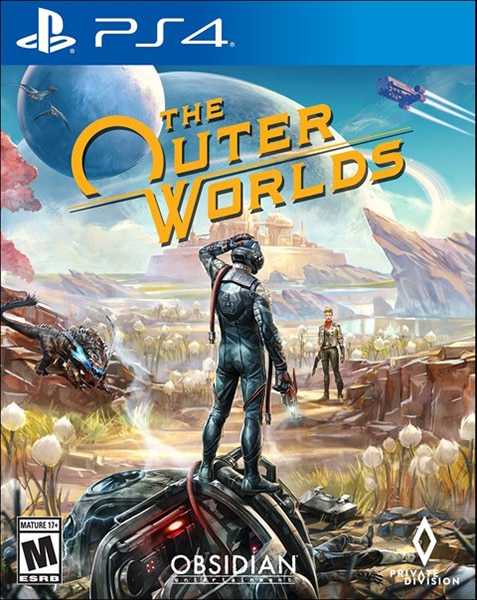 The Outer Worlds Ps4
The Outer Worlds Ps4 game at GamesCard.Net with the best price. This game at the cheapest price.
Region: Global
Other Platforms For This Game:
---
Description
Additional Info
Description
The Outer Worlds Ps4 is another single-player first-individual science fiction RPG from Obsidian Entertainment and Private Division.
Lost in travel while on a pioneer ship headed for the uttermost edge of the world, you wakeful decades later just to wind up amidst a profound scheme taking steps to demolish the Halcyon settlement. As you investigate the uttermost compasses of room and experience different groups, all competing for control, the character you choose to become will decide how this player-driven story unfurls. In the corporate condition for the state, you are the spontaneous variable.
The player-driven story RPG: with regards to the Obsidian convention, how you approach The Outer Worlds is up to you. Your decisions influence the manner in which the story grows; yet your character fabricate, friend stories, and end game situations.
You can be imperfect, positively: New to The Outer Worlds is defects. A convincing saint is made by the defects they convey with them. While playing The Outer Worlds, the game tracks your experience to discover what you aren't especially great at. Continue getting assaulted by Raptidons? Taking the Raptiphobia imperfection gives you a debuff when going up against the horrible animals, yet remunerates you with an extra character perk right away. This discretionary way to deal with the game causes you manufacture the character you need while investigating Halcyon.
Lead your associates: During your voyage through the uttermost province, you will meet a large group of characters who will need to join your team. Equipped with interesting capacities, these partners all have their own missions, inspirations, and goals. It's dependent upon you to assist them with accomplishing their objectives, or go them to your own finishes.
Explore the corporate settlement: Halcyon is a state at the edge of the cosmic system possessed and worked by a corporate board. They control everything… with the exception of the outsider beasts deserted when the terraforming of the province's two planets didn't actually work out as expected. Discover your ship, assemble your group, and investigate the settlements, space stations, and other fascinating areas all through Halcyon.
Buy The Outer World Ps4 now with the cheapest price.
Language:
English
File size: 20.49 GB
This Game is Not a CD or Disc.
We deliver the original game to you via E-mail with a PS4-PS5 account that you can download and play for a lifetime.
FAQ.