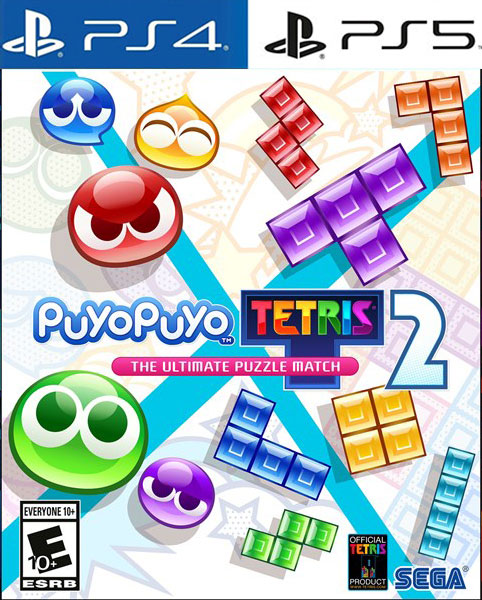 Puyo Puyo Tetris 2 PS4 & PS5
Buy Puyo Puyo Tetris 2 PS4 & PS5, get it immediately  and play. Most popular games with the cheapest price on Gamescard.Net.
Description
Additional Info
Description
Japan's cherished riddle game arrangement Puyo Puyo and the incredibly famous Tetris game establishment have collaborated again to convey considerably more Puyo-popping and Tetrimino-clearing fun in Puyo Puyo Tetris 2 PS4 & PS5. Playing is simple: match at least 4 same-shaded Puyos or complete a line of squares to clear them from your board and dump Garbage into your adversary's down. In any case, watch out for what's coming your way as well.
Play conventional Puyo Puyo and Tetris… or combine them as one to step up your game. Disconnected or on the web, you'll have heaps of modes that let you play the manner in which you need from single-player Adventure to lounge chair rivalry Versus to positioned Online matches, and that's just the beginning.
KEY FEATURES
Spic and span Skill Battle presents character-based abilities that can rapidly reverse the situation on a match, in addition to Item Cards to control up your group
Energetic characters and an all-new story experience add measurement to addictive arcade puzzle play
Improved Online mode offers rivalry in game-explicit alliances and Free Play
Buy Puyo Puyo Tetris 2 PS4 & PS5 at the cheapest price!
Audio: English
Subtitles: English, French (France), German, Italian, Spanish
This Game is Not a CD or Disc.
We deliver the original game to you via E-mail with a PS4-PS5 account that you can download and play for a lifetime.
FAQ.