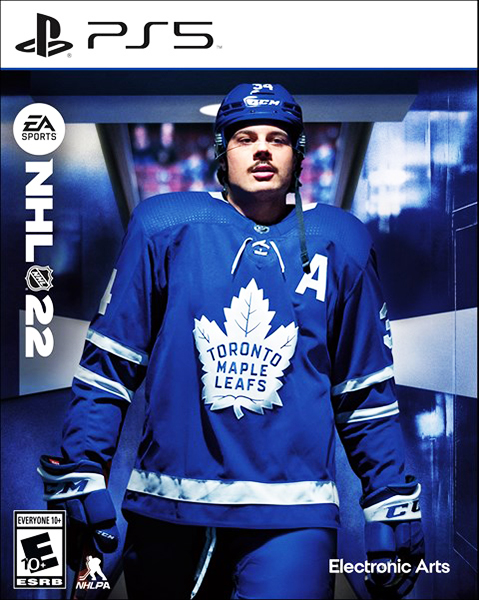 NHL 22 Ps5
The latest ice hockey game, NHL 22 Ps5, is now on sale at GamesCard.Net. Buy at the Cheapest price and start downloading the game to your console.
Please make sure to choose CD or Digital Ps Account versions in the below
Please Check
FAQ.
Description
Additional Info
More
Description
NHL 22 Ps5, the best ice hockey game, is here with the Playstation 5 version.
NHL 22 Ps5 Features
Expanded REALITY BROADCAST
All that you really wanted to know, directly before you! Get the data you wanted without taking your eyes off the ice as key game details and more are projected onto actual surfaces in the game through an expanded reality-like visual bundle.
PLAYER FACIAL EXPRESSIONS
Genuine players, genuine faces, genuine hockey! Redesignd player similarities, eye development livelinesss, and shaders for hair and skin make players look and act more sensible wherever on the ice. Eye development and looks apparently respond to the changing climate and in-game minutes.
STICK PHYSICS
Win the puck, deke, and shoot more than ever! Stick play has been upgraded with new interactivity physical science, bringing about moves that look, feel, and influence games in consistent with life ways. Anticipate reasonable fights for the puck, fouls called for stick to body contact, and that's only the tip of the iceberg.
Expertise MOVES AND ENVIRONMENTS
Hotshot your moves in the association's top fields! New expertise moves, conditions, and X-Factors will stand apart for the appropriate reasons because of the new visual subtleties given by Frostbite. New interactivity mechanics and movements will make X-Factor capacities sparkle considerably more as they outwardly influence each game and collaborate with different players and the climate.
VISUAL UPGRADES
The Frostbite motor conveys tremendous visual redesigns that drastically improve authenticity all through NHL 22. From upgraded player similarities to all-new eye livelinesss that track and respond to the activity around them, the whizzes of the NHL have never felt more invigorated., nhl, nhl 22, NHL 22 Ps5
Languages:
Voice: English
Screen Languages: English, French (France)
Please Choose Your Product Version Before You Add To Cart
Product Versions:
1) Digital Playstation Account
This Game is Not a CD or Disc.
We deliver the original game to you via E-mail with a PS4-PS5 account that you can download and play for a lifetime.
FAQ.
2) CD-DISC Version
This is a physical CD version of the game. If you choose CD version your product will be shipped within 1 week.
If you want to buy coins,points etc. , you will need to make a new US Ps4 account and purchase using that one. Because the game belongs to a USA Ps4 account.