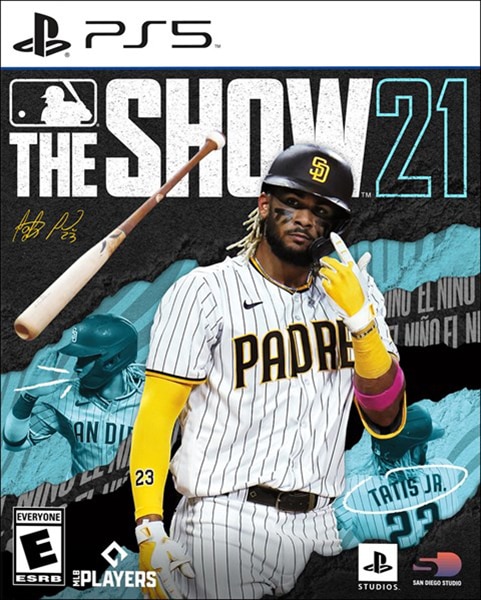 MLB The Show 21 PS5
MLB The Show 21 PS5 game is available at cheapest price on GamesCard.Net. Buy now and start to play this exciting game.
Please make sure to choose CD or Digital Ps Account versions in the below
Please Check
FAQ.
Description
Additional Info
Description
OWN THE SHOW
Experience quicker, more profound and more serious second to-second match activity on the field, with an assortment of game modes for all you new kid on the block players and returning prepared vets.
• Lead your Ballplayer to Road to the Show and Diamond Dynasty brilliance as a two-way star.
• Enjoy updates to Franchise and March to October modes which engage you to more readily settle on choices for the eventual fate of your club.
• Face your companions on PS4 or PS5 with cross-stage play*
• Feel the effect of each hit, catch and crash through the DualSense remote regulator's vivid haptic criticism on PS5.
• Hear the thunder of the group surrounding you with 360-degree Tempest 3D Audio Tech for viable earphones on PS5.
Buy MLB The Show 21 PS5 with best price ever on GamesCard.Net!
Audio: English
Subtitles: English
Please Choose Your Product Version Before You Add To Cart
Product Versions:
1) Digital Playstation Account
This Game is Not a CD or Disc.
We deliver the original game to you via E-mail with a PS4-PS5 account that you can download and play for a lifetime.
FAQ.
2) CD-DISC Version
This is a physical CD version of the game. If you choose CD version your product will be shipped within 1 week.