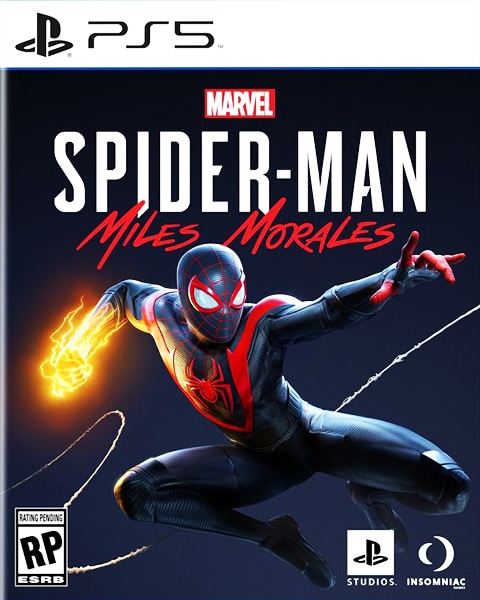 Marvel's Spider-Man: Miles Morales Ps5
The last game of the series, Spider-Man Miles Morales Ps5 game is on sale on GamesCard.Net with a special discount and instant delivery option for those who want to play 4k. Buy now!
Description
Additional Info
Description
If you are a die-heart fan of video gaming, and are desperately waiting for Marvel's Spider-Man: Miles Morales then we have very exciting news for you, the video game is all set to make a massive release this November, yes! Your favourite game play is going to be finally here, are you excited to find out more details about it? Well, let us share some interesting details about this video game to get you even more excited.
The Marvel's Spider-Man: Miles Morales PS5 is going to be an adventurous fully packed with action game and is going to be a great thriller for all gaming lovers out there. The game is a development of Insomniac Games and it's going to be published by Sony Interactive Entertainment, and the best news is that the game will be available for both Play Station 4 and Play Station 5, sounds fun, right? Yes it will be. Marvel's Spider-Man: Miles Morales is going to be Marvel's Spider-Man series second game and is all set to win hearts this November.
Spider-Man: Miles Morales PS5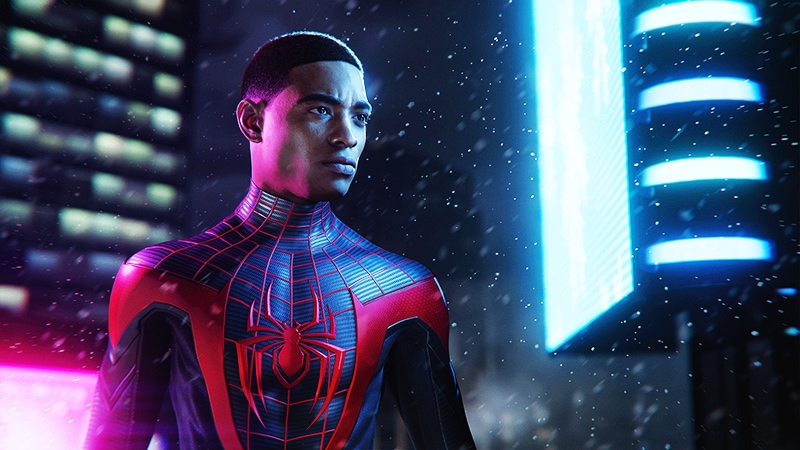 You must be wondering what the game's narrative is going to be, well it is going to be continuing from where the previous part of Marvel's Spider-Man  left off. If you have watched the previous part of Marvel's Spider-Man the city that never sleeps which was downloadable then you can clearly understand from where the new beginnings are going to take off. If you do not remember or finding difficulty in remembering then let us shed some light over it, in the previous part Miles Morales got bitten by a spider which was enhanced genetically and got powers that were very quite similar to that of Peter Parker's and Morales got trained under Peter Parker's supervision and has tried his best to get ready and fit for the role of Spider-Man but he still needs some experience.
The new and advanced version of Spider-Man: Miles Morales PS5 is going to be a bigger and more expanded version of the previous game and the gaming lovers are going to experience more enhanced developments in the game, isn't that interesting? The game is widely known as the next big adventurous ride in the Spider-Man universe and is a very unique and standalone type of a game. The newer Spider-Man: Miles Morales is going to be a bit smaller in terms of its scope and size as compared to the previous version of Spider-man series.
The new Spider-Man: Miles Morales has been compared with the Uncharted: The lost legacy, due to similar qualities of being smaller in terms of scope and size and yet serving as a biggest expansion in gaming universe. Another interesting fact about the Spider-Man: Miles Morales is that the game is coming up with a fresh and unique story then the previous parts; you will get to experience a different kind offset, with unique and new villains and interesting quests. We know you cannot contain your excitement, isn't it?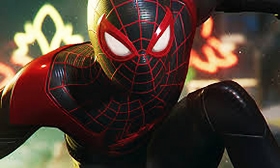 Another great piece of news that Gamescard.net brings to its valuable customers is the advanced feature that Spider-Man: Miles Morales is going to bring in the Play Station 5 version and that is the game is going to use your console's processing powers for its own advantage and not just this but also your console's custom storage, ray-tracing hardware, the controller Dual sense and many more. You must be wondering, why? Well the Spider-Man Miles Morales is going to use these features of your Play Station 5 console's to support its unique features that are 3D Spatial audio, more advanced and increased haptic-feedback and this will also reduce the loading times for the game, now how does that sound? Interesting, right? Not just this new Spider-Man gaming version will also make good use of your Play Station 5 and you will also experience high dynamic range and there is going to be a performance mode option too, whereby the players in the game will run at 4K resolution and 60 frames per second.
We understand all these interesting facts has just made our precious clients more excited and now they want to hear the priority details that is the release of this great Spider-Man: Miles Morales, so we would not let you wait more. You will get to play with this masterpiece by November 12, 2020 for the PlayStation 4 version and for the Play Station 5 version, our clients just have to wait for a week more for the game to release worldwide and enjoy the thrilling adventure presented by Insomniac Events. The Spider-Man: Miles Morales standard edition will provide the customers with only the base game but it also offers a free upgrade to gaming lovers of Play Station 5 if they already own a PlayStation 4 version, isn't that interesting? A free upgrade, who does not like it?
Spider-Man: Miles Morales PS5 
But if you need a pro version of the Spider-Man: Miles Morales that is the Ultimate and remastered edition and bundles up both the base game and the remastered Spider-Man edition of the game, then that will only be available to the Play Station 5 owners. The launch variants are also available for the Spider-Man: Miles Morales and these variants allow you to access the 2018 version of The Spider-Man's track suit and the miles suit instantly and not just this the instant access also gets the players extra bonus points and Well gravity gadget, but you do not need to panic if the launch variants are not available in your area. The gamescard.net brings its precious customers these bonuses through the period of the Spider-Man: Miles Morales course and gets our clients all the bonuses they missed out on pre-ordering of the game.
Buy Spider-Man: Miles Morales ps5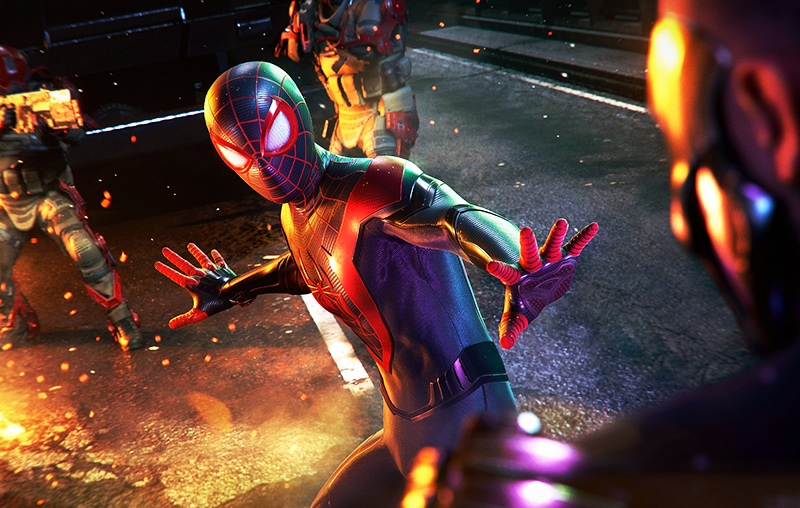 The game is available on pre-ordering on all the gaming websites and if you are wondering about Spider-Man: Miles Morales PS5 price, you will be happy to know that Gamescard.net understands the emotions of all gaming lovers and we provide our customers with best and original games within cheap price rates, yes you read it right!
Buy Spider-Man: Miles Morales PS5 cheap as compared to others from our website throughout the year, and since we know most of our clients cannot contain their excitement so we have a good news for you all, our gaming website is also taking pre-orders for the game and you can buy Spider-Man: Miles Morales ps5 games from our website and avail all the exciting bonuses that the game has on pre-ordering, so what are you waiting for? Get moving, and get your favourite game in best and cheap price rates right away.
Languages: English, French, Spanish (Latin).
This Game is Not a CD or Disc.
We deliver the original game to you via E-mail with a PS4-PS5 account that you can download and play for a lifetime.
FAQ.