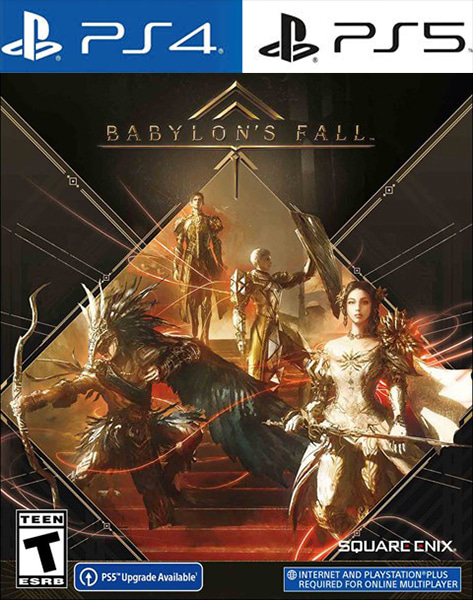 Babylon's Fall PS4 & PS5
Buy Babylon's Fall PS4 & PS5 now on GamesCard.Net at cheap price and find yourself in the enchanting medieval dream and start writing your own epic
Description
Additional Info
Description
Experience revered developer PlatinumGames' signature combat in Babylon's Fall with up to 3 other players or take on the Tower of Babel by yourself, in this new cooperative action RPG.
After the Babylonians fell, just their incredible pinnacle "The Ziggurat" remained. Presently another Empire has come to plunder its vestiges and uncover its legendary treasures.
Work together with different Sentinels, reluctant subjects coercively implanted with Gideon Coffin, relics that award the couple of survivors unrivalled powers.
Rise to significance as you climb the approaching Tower of Babel and uncover its famous fortunes. Only by mastering the powers of your Gideon Coffin, you will open your actual potential and become sufficiently able to endure the highest point and reveal the privileged insights that anticipate.
Babylon's Fall PS4 & PS5 Features
Pick your playstyle from multiple, different weapon-types, each with their own particular abilities and capacities.
Modify your loadout to use up to 4 weapons at any time.
Investigate a rich dream setting that draws motivation from medieval oil paintings.
Buy Babylon's Fall PS4 & PS5 At Cheap On GamesCard.Net Now
Languages:
Audio: English, Japanese
Screen Languages: English, French (France), German, Japanese
This Game is Not a CD or Disc.
We deliver the original game to you via E-mail with a PS4-PS5 account that you can download and play for a lifetime.
FAQ.